New developments in technology
Hang on for a minute...we're trying to find some more stories you might like.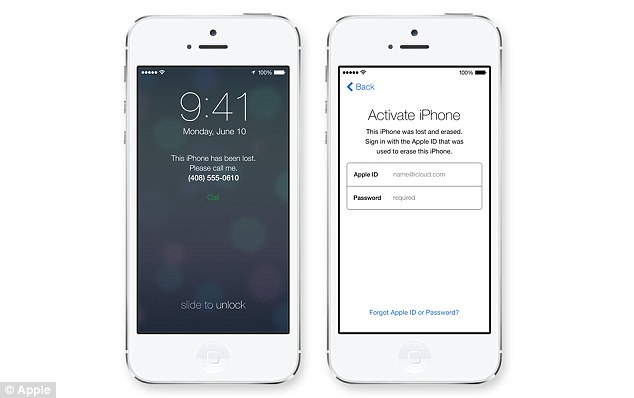 Kill Switch
On Aug. 25, Gov. Jerry Brown passed a law requiring all smartphones produced after July 1, 2015 to possess a "kill switch." Smartphone users will have this application in case of theft. According to Senate Bill 962, Brown will mandate all smartphone users to include some version of a kill switch in their phones, although the exact method used to integrate this switch is not specified in the law.
A kill switch is any kind of mechanism that allows either a phone or an electronic device to immediately erase all of its data or be rendered unusable by the thief with the touch of a button. This is an attempt to keep thieves from gaining access to stolen phones. Apple iPhones already possess a version of this feature in their "Find My iPhone" application, which includes a button that allows a user to erase all data from a missing iPhone while using a different device. Even so, Apple, along with Google and Microsoft, has agreed to include a more obvious kill switch in later versions of its phones. However, the switch will not be a mandatory setting and users will have the option to switch it on or off.
"Our goal is to swiftly take the wind out of the sails of thieves who have made the theft of smart phones one of the most prevalent street crimes in California's biggest cities," said Senator Mark Leno in a public statement.
Although this is a relatively new idea, California will not be the first state to pass a law with this requirement. Minnesota governor Mark Dayton signed off on the law on April 30, and with the subsequent passing of a similar law in California, other states may follow suit.
According to Consumer Reports, over three million phones were stolen in 2013, and Los Angeles has seen a 26 percent increase in phone thefts since 2011. This new mandated feature would help deter thieves and lower the rising incidents of stolen phones in California. Anyone who purchases a new smart phone next year should expect to have the option of using the kill switch in the event of an emergency and have the ability to ensure that his or her privacy is secure.
Written by Laura Myerly – Staff Writer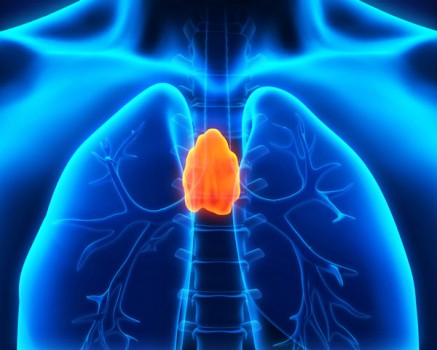 Prosthetic Thymus
Scientists at the University of Edinburgh, Scotland, may have solved the problem of organ waiting lists. Led by Clare Blackburn at the Center for Regenerative Medicine, scientists have recently created a completely functional thymus out of lab-made cells.
The thymus is a lymphoid organ behind the sternum that produces T-cells for the immune system. Although the thymus shrinks as humans age, the role it plays in both the endocrine and immune systems is vital. About one in 70,000 babies is born with an abnormal thymus each year, which can lead to mild or severe immune problems. Typically these can be treated, but if not, transplants are an option for those who do not have the financial means for treatment. However, when a shortage of extra organs for any given transplants occurs, people get placed on a waiting list so long that they might not have the chance to receive a transplant.
"This research is an exciting early step toward [our] goal, and a convincing demonstration of the potential power of direct reprogramming technology, by which once cell type is converted to another," said Rob Buckle, the Head of Regenerative Medicine at CRM in an interview conducted by the CRM program. "However, much more work will be needed before this process can be reproduced in the lab environment, and in a safe and tightly controlled way suitable for use in humans."
By reprogramming cells, scientists have discovered how to produce an artificial cell that can develop a fully functional organ. If scientists were able to use artificial cells to make other organs that are commonly needed for transplants, such as kidneys or livers, the list could be reduced to the absolute minimum. While scientists have already made parts of organs before, these parts do not serve as a functional complete organ.
While there is no guarantee that this will develop into the next phase of the transplant procedure, the project could potentially open doors in the medical field. However, much more work will be needed before this process can be reproduced in the lab environment, while remaining safe and tightly controlled.
Written by Reni De La Nuez – Staff Writer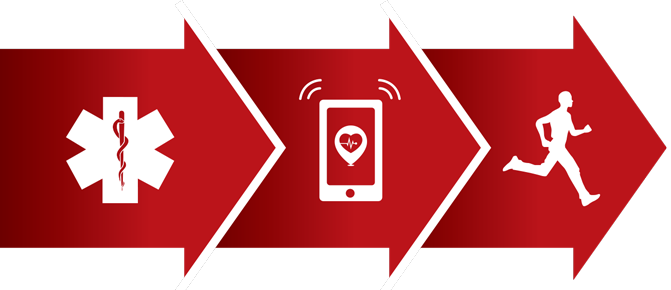 Pulsepoint App
Originally released on Feb. 13, 2012, the vastly updated Pulsepoint application is currently saving lives in hundreds of cities, including Calabasas. According to the Sudden Cardiac Arrest Foundation, almost 424,000 people in the United States each year go into sudden cardiac arrest when not under doctor supervision. On average, only about 10 percent of these people survive. However, Pulsepoint, an organization dedicated to raising survival rates of SCA, has released this application in its namesake. This application alerts cardiopulmonary resuscitation (CPR) certified application users whenever someone in a certain area goes into cardiac arrest, providing them with the location so that the person alerted can go provide assistance.
If someone in the community were to go into cardiac arrest, anyone who has downloaded Pulsepoint will be notified by an alert on their phone. The alert is sent when someone makes a 911 call, with hopes that someone who is CPR certified gets the notification and arrives before the paramedics. This way, they can help until the professionals arrive.
"We're really trying to get out there and teach CPR to people," said Maria Grycan, the community services representative of Division 7 of the Los Angeles Country Fire Department at a meeting regarding Pulsepoint.
Sidewalk CPR gatherings offer training in both Calabasas and Thousand Oaks. About 200 people have already learned CPR through these programs. A person needs to know where to put his or her hands and how hard and fast to push. Another tool to use is rescue breathing, which allows a more substantial flow of oxygen, although this is not required to become certified. People of either skill can download the application to be alerted when somebody needs help.
Over 13,000 people in L.A. have downloaded Pulsepoint. Every 10 minutes that somebody is in cardiac arrest, his or her survival chances go down by 10 percent. If Pulsepoint can alert even one CPR certified individual in the area at the moment somebody calls 911, survival chances could increase by 50 percent.
Written by  Reni De La Nuez – Staff Writer