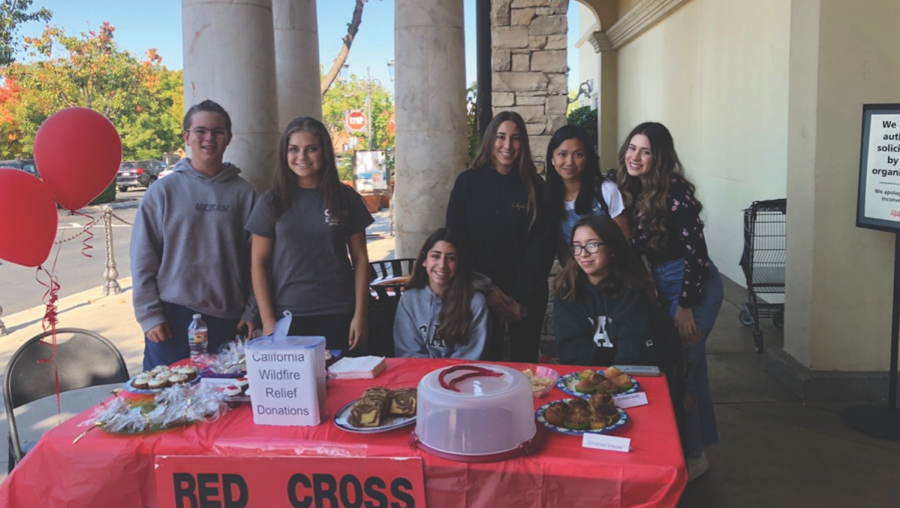 Photo courtesy of Rachel Weissman
Calabasas High School readily offers the student body a wide-range of peer-run clubs that cater to a plethora of interests and each serve varying purposes within the school and community. However, one club in particular is set on making a lasting impact on not only the school, but the surrounding community and beyond. The American Red Cross, an organization that has been around since the early 19th century, has its very own dedicated chapter right here at Calabasas High School.
The mission of the American Red Cross is to help alleviate human suffering in the face of emergencies by mobilizing the power of volunteers and the generosity of donors. Members of the club actively participate in volunteering opportunities facilitated through the Red Cross such as annual fundraisers for Veterans and the setting up of "Disaster Preparedness" booths in the surrounding communities to help prepare for natural disasters that affect California.
Volunteering events such as these emphasize one or more of the Red Cross' major lines of service which include Disaster Services, Service to the Armed Forces, Training Services, Blood Services, and International Services. Members have immensely enjoyed volunteering at these events as it elicits a sense of giving back and allows them to educate those who may have been misinformed.
Rachel Weissman, who has been a member of the club since her freshman year and is now the president, emphasizes the profound impact that this club has had not only on herself but its members and the communities aided.
"I was inspired by their commitment," said Weissman. "I want to help promote awareness and aid for a variety of causes throughout the world."
Weissman's club aims to attract any student that has a desire to learn about the Red Cross's five Lines of Service or those who want to volunteer in a variety of ways locally. Being apart of this organization allows members to feel as if they're making a significant difference in someone's life, whether big or small.
"I hope that when I graduate, the CHS American Red Cross Club continues to engage students in helping people in all five lines of service," said Weissman. •