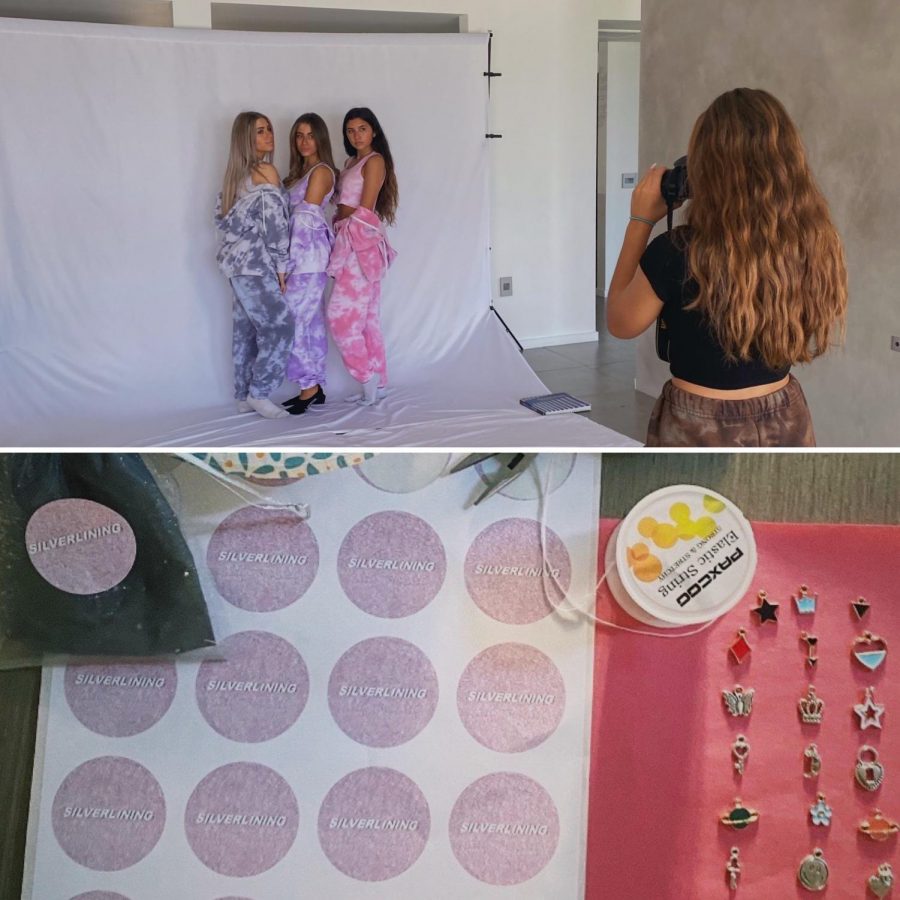 Confined to their homes, several students at CHS have taken advantage of their free time in quarantine by starting their own businesses. This positive distraction has helped teach these students how to become thriving entrepreneurs at an early age. 
Two juniors at CHS, Lia Brison and Danielle Stark, have always had a passion for tie dying and fashion. Recently, they decided to turn their hobby into a trendy business called The Project USA. Their company is a tie dye clothing brand that turns plain items into unique, stylish pieces. 
"The Project was made for us to express our creative ideas and put them into the public," said Stark.
The two girls created tie dye designs on sweatshirts, sweatpants, hoodies and tank tops. The Project USA's most popular styles are the zip up purple sweatshirt and the grey cropped tank. Since tie dye has become one of the up-and-coming trends of 2020, many social media influencers, like Mia Hayward, have purchased from The Project USA. The brand's most successful way of marketing is through Instagram, in which they currently have 701 followers and are gaining followers by the day.
"We reach out to tons of influencers by direct messaging them to advertise our product as well as give them promo codes," said Brison. "We also do giveaways which motivates people to post about it." 
Another student at CHS, sophomore Ryan Brooks, has used this time in quarantine to create stylish pearl necklaces with her own company, Silver Lining. 
"I [have] always wanted to start my own company and I really wanted a cute affordable pearl necklace so I made my own, then realized I wanted to start selling them," said Brooks. Pearls are definitely making a comeback in the fashion industry because people are starting to love vintage style. 
Brooks just recently started her business in August and wants to increase her following by advertising through social media. Platforms such as Instagram, Snapchat and Facebook have helped her company grow.
 "My friends and I repost the Instagram and I reach out to people with a big following to see if I can send them a necklace [and] repost in it" said Brooks.
At the moment, Brooks only sells one of each charm, but a fan favorite piece is the crown charm necklace. She is hoping that her business will become more known to the public eye.
Many students have taken this pandemic and turned it into a unique opportunity.  These businesses are working so hard to build their platform and transform from small businesses to large industries. It is truly amazing to see young students come up with such bright ideas and turn them into a reality.