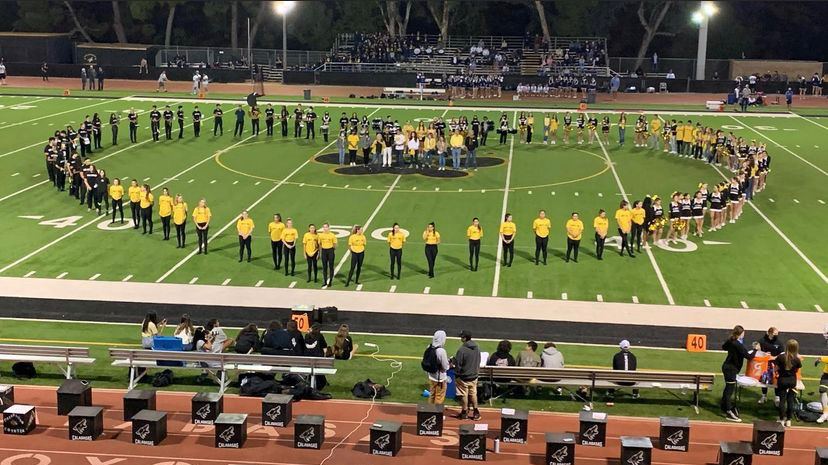 Every September, the Kevin Cordasco Foundation collaborates with Calabasas High School to honor former student, Kevin Cordasco. This foundation was founded by the Cordasco family after Kevin was diagnosed with stage 4, high risk Neuroblastoma, a rare childhood cancer, at age 10. On March 11, 2013, Cordasco unfortunately lost his long battle against cancer, but his legacy continues to live on. 
Cordasco was not only an honors student, a musician and an athlete, but also a true warrior. Despite constantly being in hospitals and receiving treatment, he was an advocate for childhood cancer and spoke at events throughout his journey, impacting the lives of many. Cordasco also received various experimental treatments; His bravery led to significant research in an effort to find a cure for Neuroblastoma. 
The Kevin Cordasco Foundation: Something Yellow foundation is a non-profit organization to honor heroes of childhood cancer and fundraise to enhance the research and change lives of childhood cancer patients. It was launched on Cordasco's 18th birthday by his father. Cordasco and his family recognized that as he got older, there was significantly less support for adolescents with cancer, which is part of the reason why they started the initiative. The name "Something Yellow" was inspired by Kevin's strong connection to the color yellow and the band Coldplay. The foundation sells merchandise, has fundraisers and holds events to raise money for research. 
Calabasas High School has worked with the Something Yellow Foundation for several years to help continue Cordasco's legacy. On Friday September 17th, Calabasas High will be hosting its annual Something Yellow game in honor of Cordasco. This event happens every September, just in time for Childhood Cancer Awareness month. To raise money for the foundation, Something Yellow merchandise and pack shirts are sold throughout the week leading up to the game. At the game, everyone wears yellow and there are special tributes to Cordasco throughout the night.  
Cordasco's story continues to inspire children and families all over the world and raise awareness to those who are struggling with childhood cancer. Something Yellow's efforts to honor these heroic battles is an inspiration in the community and beyond.