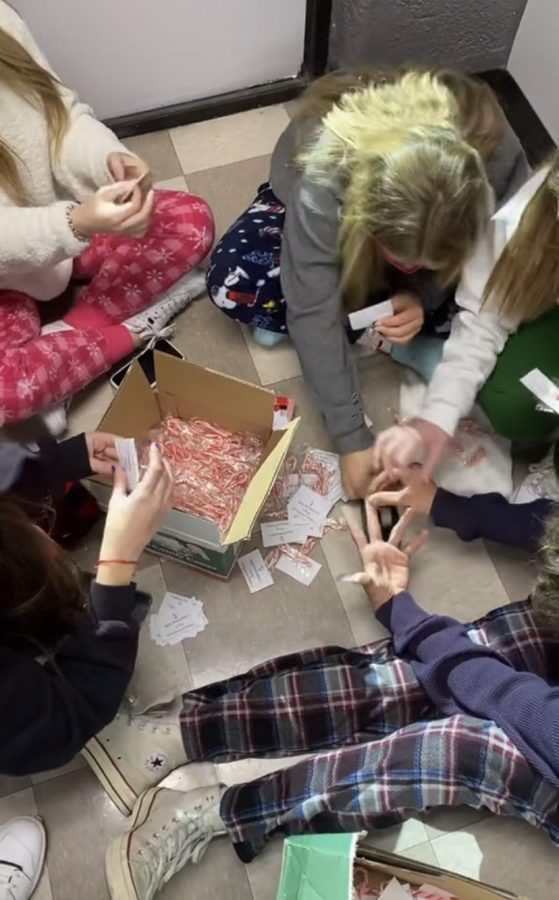 Bringing in the holiday season, ASB has started a trend called "Random Acts of Kindness" on campus.  It began on Dec. 3 and is a way to spread positivity in the weeks leading up to winter break. 
The first act of kindness was writing kind words and phrases around campus with chalk. Messages were written in the upper quad and served as a way to counteract cyberbullying. Phrases included "Be happy," "You are a star" and "You matter." 
ASB continued their acts of kindness with thank-you letters to campus staff, wishing librarians, custodians and cafeteria staff a happy holiday season. On Dec. 17, ASB hung candy canes on car doors in the staff and senior parking lots. Attached to the candy canes were notes wishing students and staff a happy holiday break. The activities were meant to spread kindness around school as CHS prepares for the vacation and the new year. ASB also documents their random acts on kindness on Tik Tok for those who may have missed it at school. 
Winter break for LVUSD starts on Monday, Dec. 20 and ends on Dec. 31. School will be back in session on Monday, Jan. 3, 2022.