Vanalden cave
Hang on for a minute...we're trying to find some more stories you might like.
One of the most unique displays of nature complemented with abstract art, the Vanalden Cave is a hidden gem near the Calabasas community. When searching for a change of scenery, the cave is ideal for nature-hungry individuals craving an adventure. The beautiful, yet relatively secluded cave is located in Tarzana toward the end of the Vanalden Trail, a popular destination for hikers in the San Fernando Valley.
Although a simple cave may not interest many, the Vanalden Cave is far from ordinary. Those who have visited the cave have taken the liberty of carving faces and images akin to Egyptian drawings on the cave's interior. By merely drawing an image on the cave's rich brown walls, locals leave behind a part of themselves for future generations to view. Anything can be etched into the walls, and whatever is drawn represents a potpourri of different peoples' lives. Individuals are able to release their confined feelings freely onto the walls of the Vanalden Cave,  which serves as a blank canvas for expression.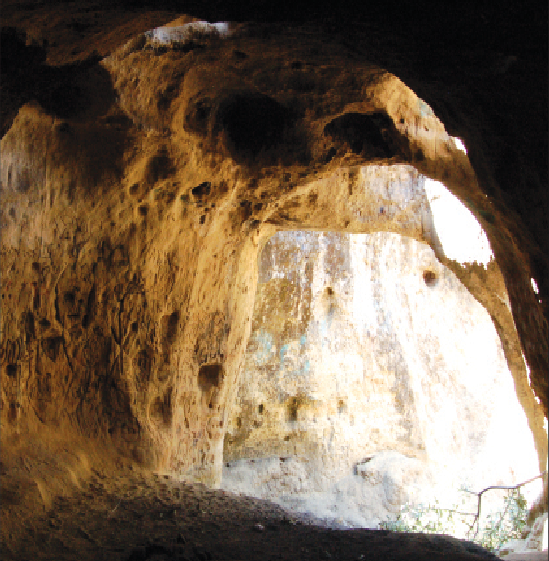 Whether one wants to peruse the interesting sketches or even create his or her own, the cave poses an opportunity to delve into one's creativity. Locals who visit the cave often become immersed into deciphering the meaning of the letters, faces, shapes and vibrant colors that coat the cave's walls, creating their own stories to the mysterious pictographs.
The Vanalden Cave can fit more than 10 people at a time, and when visited in the evening, the oasis can regularly hold campfires. The cave's soothing atmosphere adds the finishing touch to a visitor's journey, allowing one to experience the true beauty of nature.