Eatsa combines quality food and modern technology at The Westfield Village
Hang on for a minute...we're trying to find some more stories you might like.
Entering the modern environment of virtual cashiers and self-service kiosks, hungry customers immediately feel like they have stepped into the future. This revolutionary technology is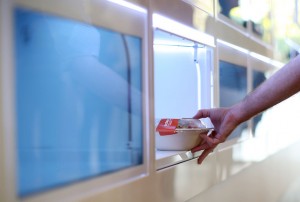 reinventing healthy food by making it delicious, fast and affordable. With few employees and no wait time, the new restaurant, Eatsa, in The Village at Westfield Topanga, is already taking the restaurant business by storm.
Eatsa specializes in personalized quinoa bowls. For just $6.95, customers have the opportunity to create their own bowls full of fresh ingredients and bold flavors, allowing the much-needed break from sandwiches, salads and pasta as staple lunchtime meals. This change also allows customers to experience a trendy grain in a new environment, quinoa made in a fast and nutritious way.
"Our menu is based on quinoa as a staple food, seasoned with a complete list of delicious ingredients that make a dish nutritionally complete, tasty and healthy," said Tim Young, CEO of Eatsa.
Eatsa's technological advances allow customers to order from a virtual cashier that remembers each customer's order for his or her next visit. This computer system cuts down on the amount of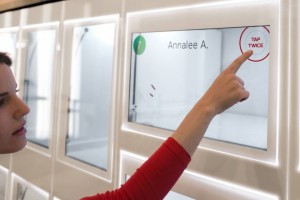 time frequent customers spend on placing their specific orders. The machine offers suggestions based on one's past preferences and works with the customers to create delicious, well-rounded meals. After one's food is prepared, it is put in a private cubby with graphics showing whom it belongs to and what is in the meal. This technology prevents customers from accidentally picking up the wrong order, instead allowing them to easily double check that their order is made to perfection.
"By developing new technology to automate every aspect of the food experience, we are able to deliver a product with the best qualities of premium fast casual at a price point that is accessible to everyone," said Scott Drummond, chief design officer for Eatsa.
The original Eatsa opened in downtown San Francisco this past August with a commitment to affordable, wholesome and speedy food. Founded with the environmental benefits of growing quinoa for food in mind, the company's goal is to create a chain of sustainable restaurants that make eating smart and healthy easier for customers. After achieving great success in San Francisco, the company has decided to try its luck in Southern California, with the first addition being in The Village.
6320 Topanga Canyon Blvd at The Village at Westfield Topanga