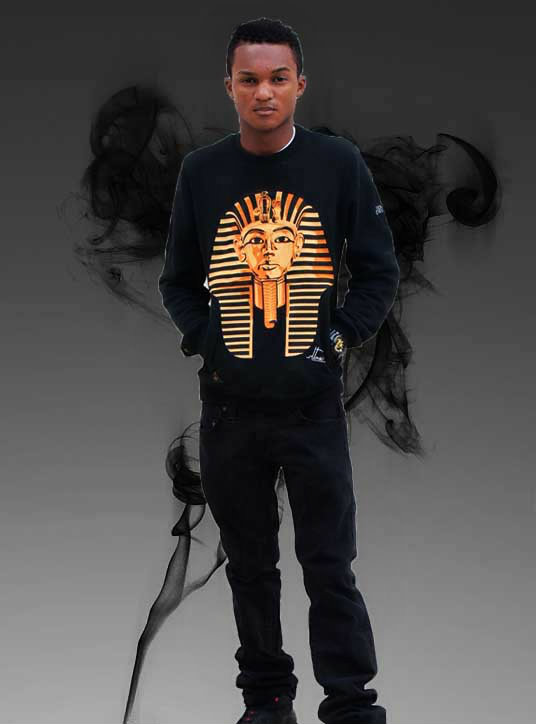 While most fifth graders anxiously await their graduation from elementary school, junior Chaz Fleming was already on the road to stardom.  At the young age of 10 years old, Fleming left his normal life behind to pursue his dream of touring on Broadway.  Now a junior in high school, Fleming has said goodbye to the velvet curtains and glamour of the Broadway stage in favor of a rap and hip-hop career. 
Before transitioning into the "rap game," Fleming was an avid musical theater performer. Home schooled since he was in elementary school, Fleming has portrayed numerous roles on Broadway.  Most famously, he starred as Simba in a production of The Lion King on a national tour for four years.  Fleming decided that although he loved to perform on stage, he needed to enjoy his teenage years and decided to settle into high school.  It was during this stage of his life that he discovered his love and appreciation for rap and other genres of music.
"When I first started rapping, I was gravitated to different artists and tried to learn from them," said Fleming.  "Now that I've learned how to rap, I think I'm able to take on any genre."
After his hiatus from Broadway, Fleming finally found inspiration again through rap. Inspired by the different styles of rap and various artists, Fleming started to use his techniques from his show tune days to become the artist he is today.  Fleming also used his writing skills to develop his own personal style.  Although some people point out the vulgar attitude in rap music, Fleming's genre of rap aims to motivate and influence his audience.
"Listening to my favorite artist inspires me a lot, so when I make music I try to inspire and uplift the listener," said Fleming.
Since he began rapping, Fleming has become a different person.  With more tenacity, Fleming has been able to move beyond his comfort zone into different genres in the music industry.  With his new boost of confidence, Fleming has even gained enough courage to become CHS's mascot next year.
"Rapping has changed me into a different person both mentally and emotionally," said Fleming.  "When I'm rapping, I can get my point across easier than when I'm speaking normally."
Fleming is currently being signed to Regal Republic, a label under Kobalt Music, the world's largest record label.  He is also working on an album with several famous producers and teams.  If you are interested in hearing more of his music, you can find his mix tape on www.HotNewHipHop.com, SoundCloud, YouTube and www.LiveMixtapes.com.