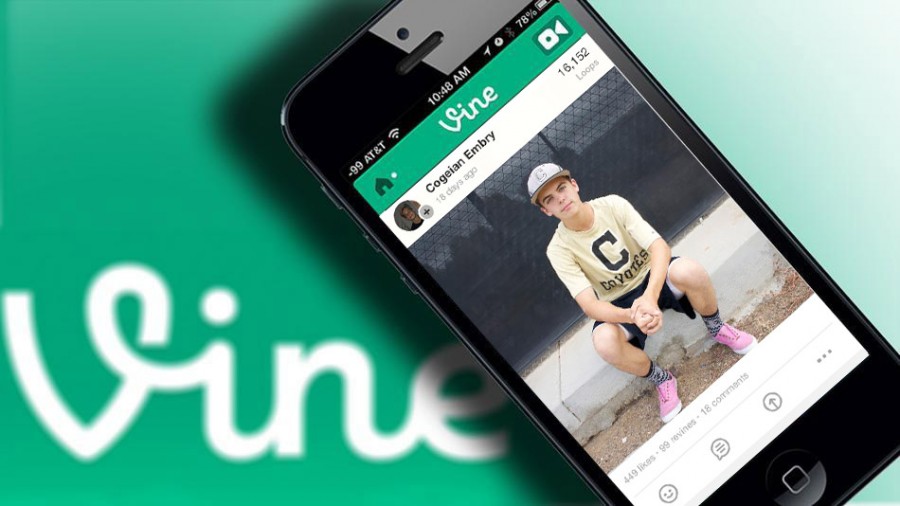 The fact that laughter has the ability to alleviate one's stress is no secret. Thankfully, due to technological advances, laughter is only one click away: Vine. Vine is a social media application in which people from all around the world can showcase their many talents, be creative and let loose in six-second videos. Many account members can only dream about becoming "Vine famous," but for freshman Cogeian Embry, this fantasy has become a reality.
Embry started making Vines after his step-mom, Sunny Mabrey, obtained Vine fame. Once he collaborated with her, he was exposed to a world that he never knew existed. Some may think that there is a "creative art" to coming up with such unique ideas, however Embry simply considers himself unique.
Embry comes up with the ideas for his Vines simply in the spur of the moment, however he does look up to other Viners for inspiration. He admires several Viners' hilarious personas and wishes to collaborate with them sometime in the future.
"If I could collaborate with any Viner it would probably be Ben Taylor and Cody Ko," said Embry. "I love their sense of humor and the jokes they make."
Along with all of this fame comes a large following base, which has ultimately affected Embry's life. Since he posted his first Vine, Embry has received over 26,000 followers. The attention he has received from his fans has made it easier for him to meet a variety of people with whom he would never have come in contact otherwise.
"I love my fans, they make what I do fun," said Embry. "It's always fun to see the comments I get from them."
Overall, Vine has made it easier for Embry to express himself and experience new things. Despite being innovative with his Vines, he does not aspire to work in the entertainment industry. Embry dreams of playing professional baseball, working at a zoo or becoming a doctor. With all of Embry's passions, he can take many career paths in life. To see some of his Vines, be sure to check out and follow Cogeian Embry on Vine.