Freshman voice actress Michaela Zee is able to exceed her passion for acting through emulating animated characters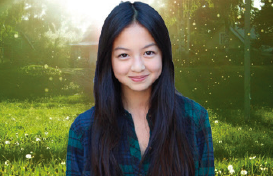 Hang on for a minute...we're trying to find some more stories you might like.
"I would love to have an acting career," said Zee. "I really enjoy it because I have had opportunities that are really rare and I've gotten to meet a lot of people."
As she stands in front of the microphone waiting for her cue, freshman Michaela Zee prepares herself to embody the role of her next character. Zee has been voice acting for almost two years and has made special appearances on well known Disney Channel shows such as Phineas and Ferb, Sofia the First, Sofia the First: Once Upon a Princess and Special Agent Oso. Zee is just at the start of her career and intends to continue acting for many years to come.
"I would love to have an acting career," said Zee. "I really enjoy it, because I have had opportunities that are really rare and I've gotten to meet a lot of people."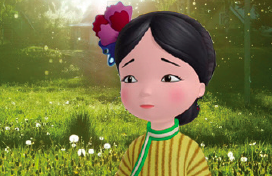 Zee has always loved acting, whether she is on stage or on screen. Zee has pursued acting from a very young age and has taken advantage of every opportunity that has come her way. From Class Act musicals to plays at her elementary school, she credits her mother Ming-Na Wen for catalyzing her passion for acting. Wen, the voice of Mulan from Disney's Mulan, is no stranger to film and television. When Zee first started showing interest in participating in films, Wen was the first to encourage Zee's ambitions. Her father, Eric Zee, is also involved in the entertainment industry, and has recently been acting in commercials. Zee says that her parents have been her biggest supporters, and her mother has helped Zee thrive throughout the duration of her career.
"My mom has worked in the industry, and she told me that [acting] would be fun if I wanted to pursue it," said Zee. "I'm lucky she had some connections [in the industry] and she has gotten me some of my auditions."
Zee's first serious role was as a child on the Disney Channel show Special Agent Oso. She recalls the stress of her audition but will never forget how ecstatic she felt after receiving her first ever professional job.
"[The audition] was so nerve wracking," said Zee. "When I got called back, I was so excited that I went out to dinner with my family to celebrate. It was amazing!"
At her first day on the job, Zee was extremely anxious. The Disney directors were very selective with who they casted so Zee experienced some fleeting worries about her performance.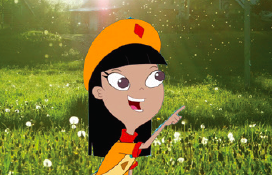 "I was actually worried that I wouldn't be able to do the character voice," said Zee. "But once I started I wasn't as nervous anymore. When you're reading the lines out loud, it just feels natural, like you're talking."
Although the entertainment business has exposed her to some of the luxuries of stardom, Zee has not changed her outlook on life or her personality. Not only is Zee an aspiring actress, but she is also an avid horseback rider and cheerleader on the CHS junior varsity cheer team. Zee says that being on the cheer team has been a wonderful experience for her.
"[Cheering] is a lot of fun," said Zee. "I have time to do activities outside of acting, because each audition and [recording] session only takes about an hour and I'm able to manage my time. I've made a lot of friends in cheer too, and acting doesn't get in the way of it."
Although she has had to learn to balance school, acting and other hobbies, Zee remains passionate and dedicated to her career. She insists that having such a professional job is not intimidating but exciting. Acting has made Zee more confident and social, due to the fact that she is constantly being judged by her directors, and requires a mature outlook.
"So far, I'm still at the beginning of my career," said Zee. "Acting is a great hobby, and my current goals are to continue to get auditions and go to a good college."
No matter where her career may take her in the years to come, Zee has had an extraordinary opportunity by being involved with the entertainment industry and loves every moment of it. With such a young and successful start, the young actress is well on track to one day having her name in lights.