Michelle Piesman stays afloat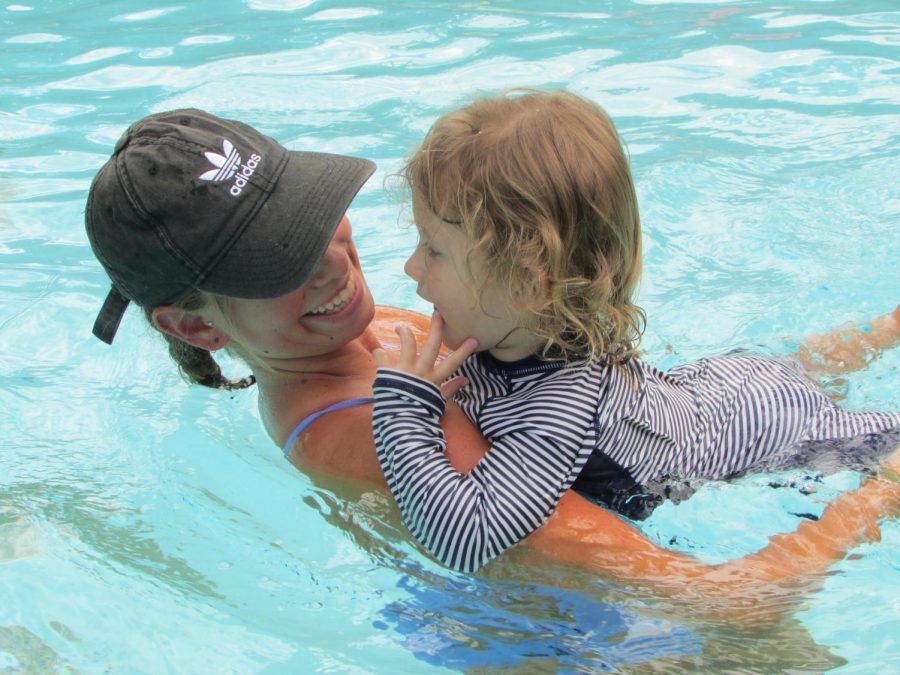 As a little girl, senior Michelle Piesman always spent her time in the water. Her love for swimming developed at a young age and has since shaped her current lifestyle. For the last three years, Piesman has devoted her time to being a part of the Calabasas community through her role as a certified lifeguard, swimming instructor and player of the CHS water polo team. Being a student-athlete is hard, but being a first-semester senior with two jobs on top of a sport seems almost impossible. That being said, Piesman maintains a healthy schedule, despite her endless responsibilities.
Piesman's aspiration to become a lifeguard was influenced by her desire to help those in need. Inspired by the lifeguards around her, she enrolled herself in junior lifeguarding programs. After four years of training, Piesman finally became a certified lifeguard at the age of 16. Because of the hard work she demonstrated, her boss asked if she would be interested in becoming a swimming instructor as well.
"I love the kids, so of course I took the job," said Piesman. "They can be a hassle, but they are so cute and energetic. Their enthusiasm just rubs off on me."
Piesman balances her schedule by teaching swim during the week and lifeguarding on the weekends. The busiest time of year for Piesman is during the summer when she works two jobs with two shifts each day.
Piesman also participates in club water polo, which requires one practice for club and one practice for the school's team at different times on the same day. Regardless of all the work that comes with them, Piesman is still fully committed to lifeguarding and teaching swim, and wishes to pursue these activities for many years to come.
"Lifeguarding and teaching swim has taught me so much, and I want to use what I've learned to become a physical therapist," said Piesman. "I want to work with athletes because I relate to them. I can't picture doing anything else." •