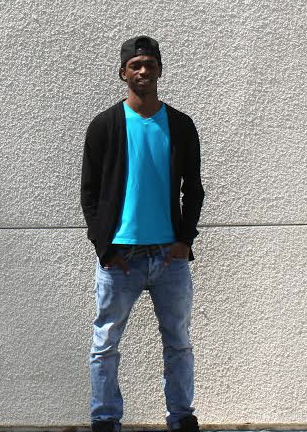 Teemak Hayes:  Cardigans 
Senior Teemak Hayes makes girls swoon as he walks through the halls decked out in stylish clothes.  This spring, Hayes plans on wearing cardigans to keep warm in the morning but still look cool.  No matter how you wear it they never fail to look classy.  Wear your cardigan with jeans or shorts and match it with a plain or graphic T-shirt to complete your look.
Q: How does fashion inspire you?
A: Fashion is a way to express your style and personality through the way you dress. I like to think my fashion fits my personality.
Q: Where you do you find your inspiration?
A: I find my inspiration from a lot of things. Pretty much everything that catches my eye is my inspiration.
Q: How do you feel about this season's trends?
A: I like this season's trends. There are a lot of bright colors and unique prints.
Q: What are your favorite stores for spring styles?
A: Some stores I like that hold a lot of spring trends are Zara, H&M, Hat Club, Denim Barn and Footlocker.