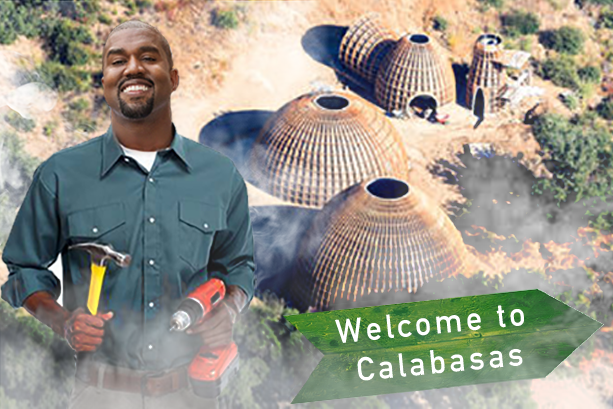 Ella Freeman
Kanye West, a very well known rapper and entrepreneur is constantly at work, and he has big plans. His new album, documentary and housing for the homeless project reflect a massive change in his attitude.
Recently adopting faith, West traveled to Arizona's Painted Desert to conduct a Sunday Service to be featured in his new documentary. His new songs are full of praise, hope and kindness, reflecting the way religion has shaped his mental health. According to Max Cea of GQ, West's new album, "Jesus is King" was slated to be released on September 29, 2019, but it was postponed multiple times until its release on October 25, 2019. His documentary of the same name was aired on the same date. Fans received a first taste of the new Kanye content at an exclusive showing at the Forum in Inglewood, CA.
West's vision is to help the world by spreading the word of God in music, film and charitable acts such as creating a "community of sustainable homes." West and his team built wooden dome-like structures in order to provide housing and safety for low-income families in Calabasas. West's model homes were inspired by the style of the Tatooine settlements that were used in the first Star Wars film.
However, TMZ reported that the four rounded huts were demolished due to lack of a permit for the buildings, as well as many noise complaints from neighbors.
As his fame increases, West continues to find reasons to spread the gospel through his Sunday Services and his music. Since West has been associated with Calabasas and CHS in the past, there's a chance his generous spirit will lead to donations. With his new documentary, album and charity work, the community and CHS is sure to be in contact with West and his constant efforts in the near future.