Plans for the California Museum of Art-Thousand Oaks continue to grow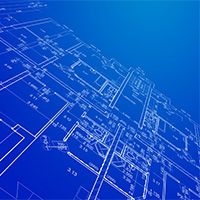 Noah Fortson - Staff Writer
January 27, 2015
To gain the interest of a larger audience, the Thousand Oaks Civics Arts Plaza is opening the California Museum of Art-Thousand Oaks. Organizer Bill Mercer believes this will be an important step towards increasing an admiration for cultural arts within the community. However, construction could span over 3 years and the program intends to start immediately. Supporters have devised a short-term solution to help serve the community while the museum is being built.
The California Museum of Art-Thousand Oaks has rented a 1,800 square foot venue that sits adjacent to the Civic Arts Plaza. The project will rely solely on interns and volunteers. Instead of focusing on making money, the staff members strive to preserve the importance of sentimental art. The only current paid employee of the Civic Arts Museum is Bill Mercer, the gallery's part-time director of operations. The cost of renting out the temporary space is $1 a year. However, reconstruction for the site will cost around $250,000. Renovation of the lot includes improved drywall, removal of old counters, and a fresh coat of paint. As of Jan. 7, the new gallery has raised $10,000. Mercer and the program are depending on the support of the locals to help with fundraising.
Since completion is a long way off, the specific exhibits that will be displayed are unknown. However, Mercer has a vision for the program to become a huge part in enhancing the community.
"The goal is to have a museum for premiere art to showcase internationally and nationally recognized art," said Mercer. "Thousand Oaks would benefit from a major cultural institution which would be the key to a great community "
The Thousand Oaks Civic Arts Plaza has hosted thousands of local events and served people from all around the San Fernando Valley for three decades. The new program has a simple and direct mission to expose groups of all ages to a wide variety of art programs and to display exemplary pieces of fine and design art. The museum has found a way to not only house cultural arts but also to honor them.