California Board of Education changes evaluation standards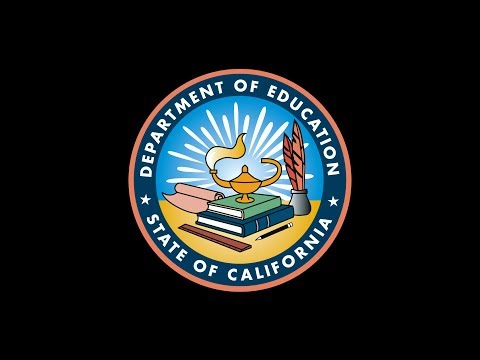 Danielle Klinenberg - Staff Writer, Photo courtesy of Google Images
April 28, 2015
On March 11, the California Board of Education unanimously voted to increase the amount of criteria considered to shape the standards in which public school progress is measured. Instead of using solely students' test scores to evaluate each district's ability to educate students, statewide administrators will consider student attendance, suspensions and dropout rates of a school to determine the school's success rate. This allows students to benefit from less pressure and teachers to spend more time explaining lessons.
The re-modeling of California Standards was designed to help determine an educational institution's capability without relying on students' intelligence alone. Using a broader range of measurements allows administrators to utilize students' attendance records as an indicator that the school is thriving. This means that a school with lower test scores but increased attendance will not have to be entirely revamped to improve test scores. Instead, these schools will be looked into for new ways to keep students engaged during school. Teachers in these districts will devise new lesson types or creative teaching methods. Then, California Board of Education representatives will assess the teaching material and will implement similar programs in other schools that encourage students to learn in order to increase the number of well-educated graduates.
"It's good that the government isn't basing everything on the academic success of the students," said sophomore Nika Esmailizadeh. "It will take the pressure off us and let teachers worry less about preparing us for those tests."
The California Board of Education has also decided to suspend the Academic Performance Index, which measures the progress of each school in California for one year while teachers and students transition to Common Core. In 2002, the No Child Left Behind Act forced public schools in all 50 states to execute standardized tests. This act initiated the implementation of California Standardized Testing and Reporting, or STAR tests, which were used as the main basis of a school's success until 2014, when the LVUSD school district and other districts across California stopped giving STAR tests to students in favor of new Common Core standards.
"We feel that accountability is very important to the public, but it's sensible to delay because the information is not all going to be clear and solid and current and we need the transition time," said Celia Jaffe, education commissioner of the California State PTA in an interview with ABC News.
This new program will prevent teachers from solely preparing their students for tests and will transform the objectives of education. The standards will help to improve all public schools in California and will further students' education in the years to come.