Green initiative spreads throughout the community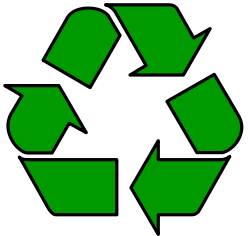 Page Chestnut - News Editor, Photo courtesy of Google Images
September 1, 2015
Las Virgenes Unified School District (LVUSD) is currently involved in several different projects to better the environment. With the intention to reduce, reuse and recycle, the district is currently in the process of instituting campus Green Teams in schools. Green Teams consist of groups of dedicated people who avidly work towards finding ways to better the quality of life in an ecological and an environmentally friendly way. At the moment, their hope is finding staff to encompass these Teams, with the long-term goal of maintaining a green school environment and promoting environmental awareness.
"I think that the school board taking action towards greener schools is great," said senior Veronica Piedrahita. "This is the perfect way to influence students to make environmentally-safe choices."
Green Teams are just a fraction of the Green Initiative, which is a bigger category that includes all green projects on school campuses. CHS staff and students have already made an effort to support the Green Initiative by recycling on campus as well as creating art designs on local recycling bins.
"This system is necessary to have in place in order to keep our school environmentally friendly so that we can maintain how it looks and keep it in stable condition while helping the environment at the same time" said senior Jada Rozelle.
LVUSD has already received the Recycling at Work Award, which recognizes them for their commitment and leadership to increasing recycling in the workplace. Community leaders hope to continue making an impact on schools within their district. To help LVUSD in furthering the environmental status of CHS and surrounding schools, visit the LVUSD website to find ways students may assist.