Rodenticides pose a fatal threat to Calabasas wildlife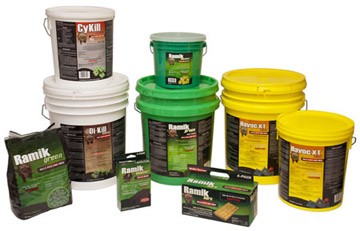 Recently, Southern California residents have found that the excessive use of rodenticides is taking a toll on native wildlife in the San Fernando Valley area. Anticoagulant rodenticides are commonly used poisons that act as blood thinners to kill rodents and pests, but recent studies have shown that they seem to be affecting the environment in other ways than originally intended. Traces of the rodenticide poisons have been found in blood tests of local carnivores, such as coyotes, bobcats, hawks, owls and mountain lions. Many of these animals whom consume the poison are more than likely to die.  Along with wild animals, these poisons also affect domestic pets and young children who are accidentally exposed to the rodenticides. Anticoagulant rodenticides are one of the most common types of poisoning in dogs. According to the Department of Toxic Substances Control, more than 10,000 children throughout the United States fall victim to accidental anticoagulant rodenticide poisoning each year.
"These poisons needs to be controlled," said senior Shelby Parille, "I definitely do not want my dog or the local wildlife to be negatively affected by irresponsible use of rodenticides."
Studies showing that these poisons are a leading cause of death in local animals led to a rising level of awareness within the surrounding communities of the local wildlife. In response to the concern of local residents, the Calabasas City Council, along with the cities of Malibu, Agoura Hills, Moorpark and Ojai, all passed a resolution urging businesses and property owners to no longer sell, purchase or use anticoagulant rodenticides.
"We [are] phasing out the use of all second-generation anticoagulant rodenticides at all of our facilities…to maintain clean and healthy and safe parks for the patrons to enjoy," said principle ground maintenance supervisor for the City of Los Angeles Department of Recreation and Parks Laura Bauernfeind to the KPCC Pasadena radio station.
At the start of 2015, California officially banned consumer use of rodenticides due to their harmful effects. Since then, the controversy has subsided, and residents of California are now turning to non-chemical means of rodent control, such as exclusion and sanitation.