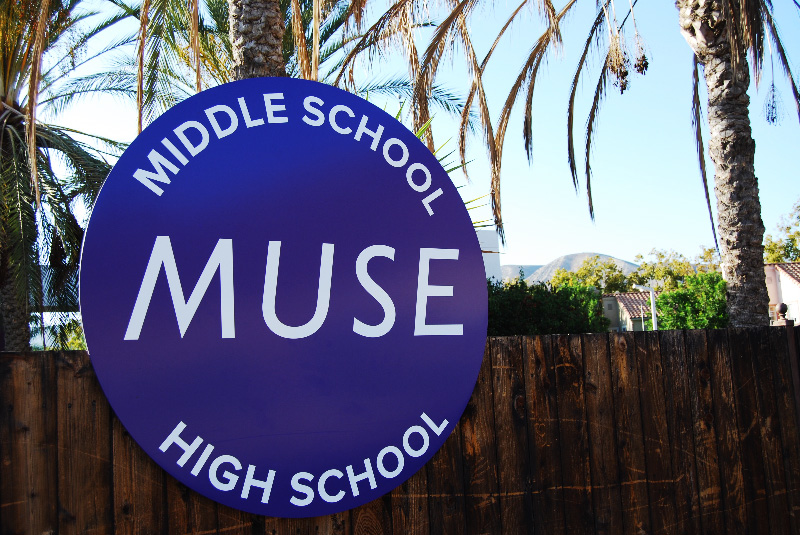 MUSE, a school located in Calabasas, is now serving students all-vegan organic snacks and lunches at no extra charge. Not only does the school provide these organic alternatives for free, but MUSE does not allow outside food without approval from administration. A student attending MUSE must be committed to an absolutely vegan diet for at least eight hours a day, five days a week.
Global environmental activist Suzy Amis Cameron, founder of MUSE school, and her husband watched their grown children struggle with mental health. She believed that healthier eating would make a positive difference. With personal motivation, Cameron is now dedicated to encouraging her community to adopt a healthier lifestyle.
"Now, we're benefiting greatly from eating plant-based, as are our children, but the environmental piece has become really our sole focus," said Cameron in an interview with One Green Planet.
MUSE School Kitchen, now boasting the title of the "Greenest Restaurant in the World," is not only 100% plant-based, but also 100% solar, which means that the school's entire kitchen is entirely fueled by the sun. This includes the lights, air conditioning, electric cooking equipment and freezers. The school states on the MUSE website that one of the ultimate goals of this industry is to "derive all of its energy sources from clean generation."
MUSE has not always been so environmentally-friendly. MUSE decided only a few years ago to gradually inherit a plant-based menu. An article on the school website states that it took 18 months of slowly replacing animal-based menu items with plant-based items and educating its community about the health and environmental benefits of being vegan. This period of time allowed for a subtle process preparing the school for a record-breaking change.
"MUSE school's Kitchen has just pushed the edge of sustainability even further from vision to reality," said Michael Oshman, CEO and Founder of the Green Restaurant Association. "Possibly, this will begin a revolution of healthier schools and healthier students."