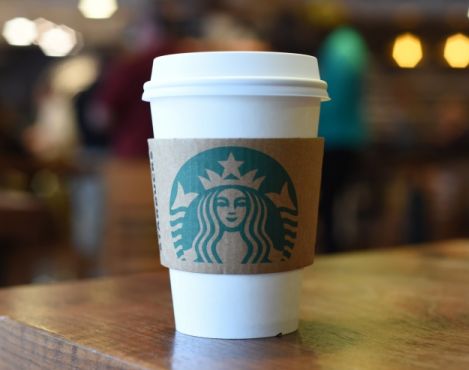 For politically opinionated coffee-drinkers, Starbucks is the go-to coffee shop. Starbucks is now offering customers a free cup of coffee as long as they drink it with somebody they disagree with. That is the premise behind the company's collaboration with Harvard Business School's 'Hi from the Other Side,' which matches up liberals and conservatives to spark healthy conversation regarding American politics.
Users can sign up for the app via Facebook and pair with someone locally who identifies with the opposing political party. Each user then receives half of the information necessary to unlock a Starbucks gift card. Once both participants meet up, they can work together to unlock the gift cards and receive a complimentary cup of joe.
Starbucks has not been afraid to take part in political discourse lately. The company's CEO, Howard Schultz, sent a message to employees the day after the election, stating he was "stunned" by its outcome, encouraging Starbucks workers to "take care of each other and the people in [their] lives." He also promised to hire 10,000 refugees in response to President Trump's executive order barring immigrants from seven predominantly Muslim countries.  Schultz's political passion is the reason for Starbucks' movement.  He figures that other Americans who have the power to make a positive difference will be empowered to help as well.
"This is news to me, but it's a very good idea," says sophomore Adi Ward. "With all of the protesting and controversy lately, it's awesome that strangers get to civilly share their opinions while enjoying free coffee."