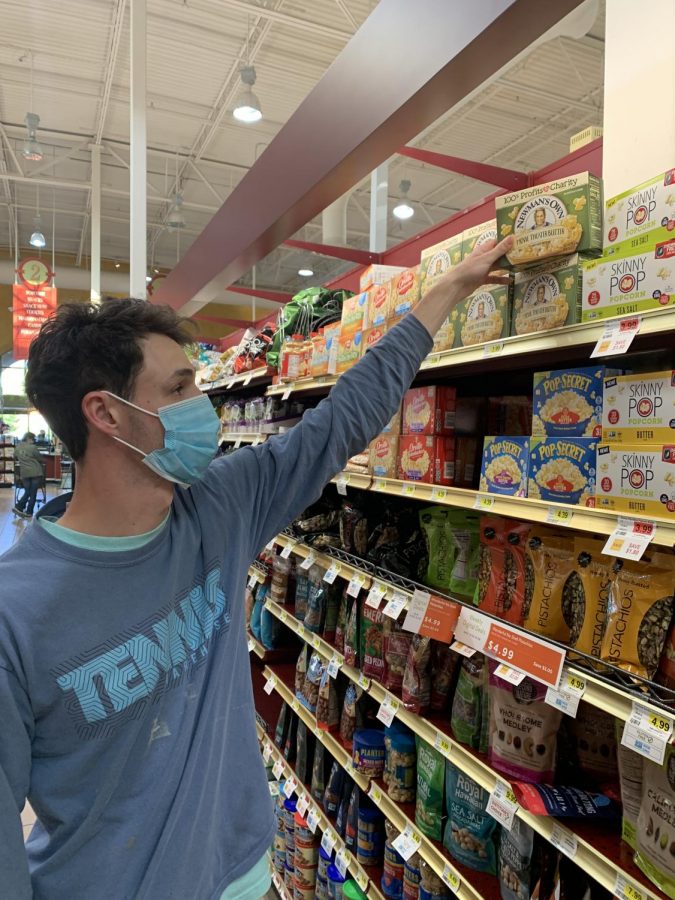 Rachel Franklin
After an employee at Gelson's in Calabasas tested positive for Coronavirus about 5 weeks ago, local grocery stores took caution.
In addition to enacting a deep cleaning of the store, any Gelson's employee who was in contact with the affected employee was sent home for the next 14 days, according to Berg. 
"Once a case was confirmed at the store, a deep cleaning of the entire store took place with a fog system, which is the industrial standard to clean in these situations. This took place after the store closed," said Mayor of Calabasas Alicia Weintraub. "[Gelson's is] following CDC guidelines and isin touch with the LA County Public Health."
The Calabasas Ralph's and Calabasas Trader Joe's have also been taking measures to ensure their stores are clean, according to Ralph's manager Trevor Cooper and Trader Joe's manager Sean Breen. The employees of Ralph's wipe down every self checkout stand, work area and service stand every 30 minutes and require customers to be wearing masks and gloves when entering the store, according to Cooper.
"Our corporate team is working to make measures in place for workers to get tested," said Cooper. "But in the meantime, we are keeping sanitized, safe, and clean."
The Calabasas Trader Joe's has also been conducting deep cleanings before opening and after closing every day, according to Breen. In addition, Trader Joe's employees have scheduled cleaning times every hour for their specific stations, and all customers must wear masks when entering the store, according to Breen.
"If somebody at Trader Joe's tested positive, we would close for the day, and thankfully that has not happened yet," said Breen. "We are doing everything we can to keep the store as clean as possible and we hope Gelsons is doing the same."