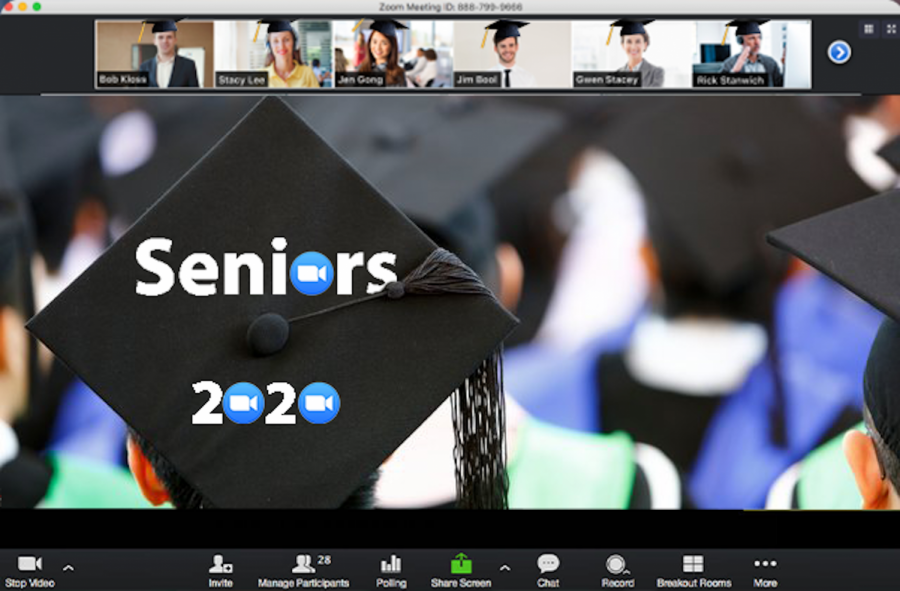 Ella Freeman
As most freshmen step foot onto campus, the next four years are laid out at their feet. Many imagine changing and growing through the years and studying hard enough to be admitted to the college of their choosing. The culminating experience of this four-year-coming-of-age-journey is graduation, or more specifically, the moment when a senior walks along the platform and is handed their diploma. However, due to the critical condition the world is in due to COVID-19, a June graduation is most likely out of the question, begging the question: Will the class of 2020 graduate virtually? The seniors should be able to graduate in-person, at some point, because they deserve a non-virtual ceremony to celebrate their hard work, and graduation would bring a happy ending to weeks if not months of quarantine. 
First and foremost, seniors, parents, and teachers alike believe that the seniors are entitled to a celebration of their achievements and growth during their time in high school. Students are saddened to find that their four years of hard work may be reduced to an email with a diploma in PDF form, or possibly a short Zoom where their name is announced. An in-person ceremony, even if pushed as far back as December, is a much more enjoyable and a rewarding alternative to an online graduation. Plus, graduation is an event in which a student's whole family and friends like to attend, and it brings heartbreak for some seniors to imagine celebrating at home, quarantined with their parents and/or siblings. Seniors deserve to hug their best friends, whom they have gone through years of schooling with, at the "finish line." Not only this, but there are also countless parents all over the world who did not graduate, and look forward to the day in which they can watch their senior toss their graduation cap into the air. 
Moreover, quarantine is quite a difficult time for some people, and the promise of an eventual graduation ceremony may serve as a source of positivity to those who are struggling. With the countless cancellations of things that many seniors were looking forward to and the question of any senior activities commencing, including Prom, many seniors feel robbed of events that they watched past seniors joyfully experience. Even though administration is unsure of whether or not any of these events are truly out of the question, there seems to be a flood of melancholy weighing on the senior class. Similarly, seeing as many of these students are committing to college around this time, many believed that the spring months would be a celebratory time to relax. Instead, certain seniors happily pick a college but are confined to their house, unable to receive big hugs or pats on the back from their dearest friends. The promise of a normal graduation, even if pushed back months, shines a light in the dark March and April we have had to and will experience. 
All in all, due to Coronavirus, seniors are clearly at a big loss, and administration should favor an in-person graduation ceremony instead of a virtual one. A postponed graduation brings the promise of a happy, rewarding event in which a "grad's" friends and extended family can watch them culminate their four years gloriously. Besides, after the weeks and and possibly months of being cooped up in one's humble abode, it will bring hope to seniors who feel as if they missed out.