Coach Cory Chandler becomes new athletic director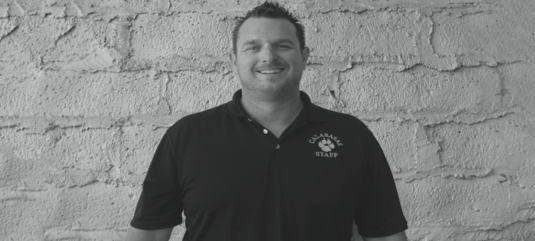 Compiled by Peyton Grenley – Editor-in-Chief-at-Large
Q: Why do you think you are capable of the job? 
A: I love sports, and I have a lot of passion.  I love helping kids and moving them in the right direction.  I am extremely excited about the challenge and the opportunity to expand the athletic program at CHS.
Q: Will you continue to coach and teach? 
A: I plan on continuing to both coach and teach.  I will teach for sure, and we will see what happens with coaching. I have grown to love my volleyball teams and have been blessed with such fabulous kids in my program.
Q: What are you most looking forward to as the athletic director? 
A: I am most looking forward to the challenge and the opportunity to work with all the coaches and the students.  I look forward to all the ups and downs and learning.  I may actually go back to school and get another Masters Degree in Coaching and Sports Administration from Concordia University-Irvine.  I love sports, challenges, competition and making a positive impact on others lives.
Q: Of what specifically will you be in charge? 
A: I will be in charge of all the athletics.  I want to get Calabasas more visible and in the media.  Recognition is huge, and the Acorn and the Ventura County Star are two publications that everyone seems to read.
Q: What do you think is the most important part of your job? 
A: Communication is key!  I want the coaches and I to have a great working relationship built on trust and understanding.  I look forward to these relationships and finding ways to help each and every program to be successful.
Q: What areas would you like to improve upon at CHS?  
A: We need to be branded.  We need a logo that identifies us.  We need more tradition.  The PACK is awesome, but I am challenging the PACK to be at more events.  If the PACK wants to be well-known, let's be the best and support all sports.