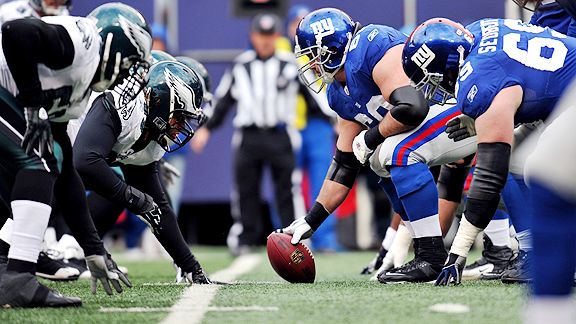 New England Patriots vs. Atlanta Falcons
Sunday, September 29 at 5:30 p.m
The New England Patriots of the American Football Conference: Eastern Division and the Atlanta Falcons of the National Football Conference: Southern Division, will face off in a huge inter-conference game.  Both of these teams lost in their respective conference championship games last year which means this match-up came very close to resembling the Super Bowl match-up of last year.  Not only does this game feature two of the premier pocket passers in the National Football league, Matt Ryan (Falcons) and Tom Brady (Patriots), but also a pair of the most-feared tight ends in football.  Rob Gronkowski is a young athletic tight end for the Patriots while Tony Gonzalez of the Falcons, though old, is easily the greatest tight end in the history of the game.  Both teams are looking to take one more step and make it to the Super Bowl, but they stand in each other's ways and only one team is going to come out victorious.
Philadelphia Eagles vs. New York Giants
Sunday, October 6 at 10 a.m.
No matter what their records are, the match-up between the Eagles and the Giants is always filled with insane highlights.  Since the NFL was formed, no teams have had a bigger rivalry than the Giants and the Eagles.  Miracles seem to happen in this game every year; in 2012 the Giants dominated the Eagles as Eli Manning had one of the best performances of his career, and in 2010 the Eagles scored 28 points in the final 7:28 minutes, capped by a walk-off punt return touchdown by DeSean Jackson.  This game will also pit first-year head coach Chip Kelly of the Eagles and ten-year coach Tom Coughlin of the Giants against each other.  The Eagles will enter the game 1-0 in the division and the Giants will come in at 0-1 in the wide-open race for the lead in the National Football Conference: Eastern Division.  Overall, the Giants lead the series 84-76-2, but since 2000 the Eagles have gone 17-12 versus its nemesis.
Written by Zach Testa – Staff Writer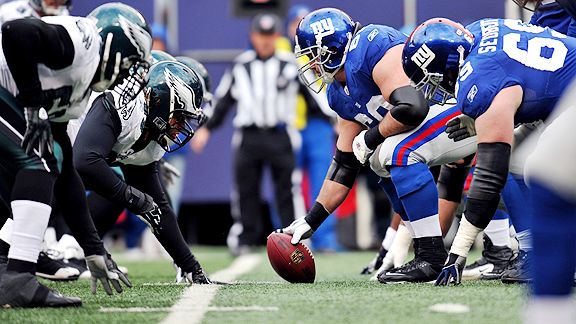 Above: Philadelphia Eagles v.s. New York Giants
Below: New England Patriots v.s Atlanta Falcons