CHS surfers master the art of riding waves
Gavin Gottlich
With the sun beating down on his face and the ocean's waves controlling his board, sophomore Gavin Gottlich slowly begins to forget the world.  With every wave he catches, Gottlich is able to release his stress and regain his inner peace.  This independent water sport has changed his world for the better.
"Surfing has given me something to focus my energy on," said Gottlich.  "When I am out there, I am able to clear my mind and forget my worries I had that day."
Back in 2011, Gottlich was introduced to the idea of surfing from a friend and began carpooling with him to the beach every weekend.  Side by side, the two would spend hours together simply riding waves and learning tricks.  As the w
eeks went on, Gottlich realized he had discovered a new passion in which he could release any built-up stress and simply let go.  From the moment he moved to Malibu, he started to pick up the art of riding waves.
"Surfing involves mental creativity as well as physical energy," said Gottlich.  "Although many people think my sport is easy, I've learned that is anything but the truth."
The struggles of mastering how to surf have taught Gottlich the true meaning of self-determination and never giving up.  Even with his hectic school schedule and newly exposed rock band, he still tries to go surf at every opportunity.
Although he loves to spend time alone in the water, Gottlich wants to share his love for surfing with the students of CHS.  He intends on creating a scholastic surf series team to compete against schools in and near the Las Virgenes Unified School District and plans on serving as the team's leader.  Along with speaking with the administration, sending letters to scholastic school board and finding a coach, Gottlich must recruit athletes.
"No surfing experience needed, people just need to love the ocean," said Gottlich.  "I cannot wait to see what the future holds for my surfing career and my team."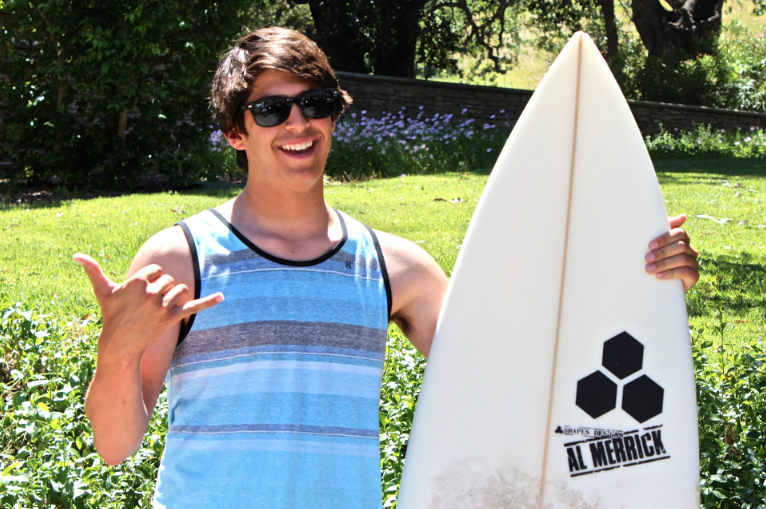 Written by Daria Gershkovitch – Staff Writer
Sam Kurtzman
Spending most of his days in Ventura working on his 360, Junior Sam Kurtzman can always be found with his wetsuit and surfboard in the Pacific Ocean.  Whether he is just relaxing in the water or trying to catch some gnarly waves, Ku
rtzman is consistently on his surfboard.
Since the age of twelve, Kurtzman has been training and improving his surfing technique, the one thing he loves most in the world.  His weekends are mainly dedicated to practicing his surfing and on weekdays he spends his time playing club water polo and running to help build up endurance and strength for surfing.  Kurtzman also trains on an indo board, a wooden board that helps build better balance and better carving technique.  Although his training is tough, the second he hits the water he forgets about all of his problems and focuses on the waves.
"Since I don't have a personal trainer for the actual surfing part, I train myself for the physical fitness part," said Kurtzman.
Kurtzman first decided to take up surfing due to his dad's persistent persuasion.  His dad showed him videos of professional surfers such as Andy Irons and Yadin Nicol.  Both surfers inspire Kurtzman due to their excellent achievements in the sport.
"Both Irons' and Nicol's styles impressed me so much that I decided to take up the sport," said Kurtzman.  "When I watched them surf I got tha
t 'I want to be just like them when I grow up' kind of feeling."
This coming August, Kurtzman plans to begin surfing in competitions.  After a few years he also hopes to one day get to surf in his dream location, Australia's Gold Coast.  While there, he hopes to visit Burleigh Heads and Snapper Rocks.  No matter where life takes him, surfing will always be one of the most important things in Kurtzman's life.
"I'm definitely going to be surfing until the day the doctors tell me that I physically can't," said Kurtzman.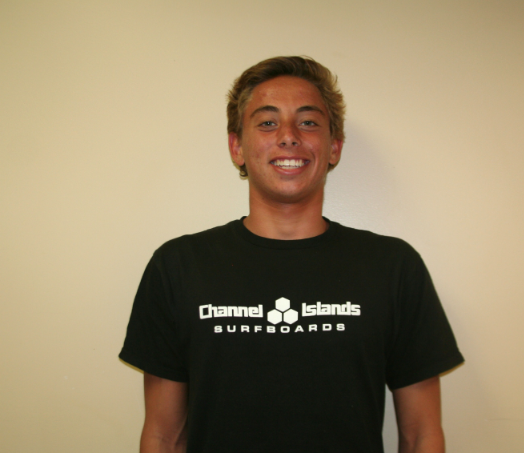 Written by Sophie Barnes – Staff Writer