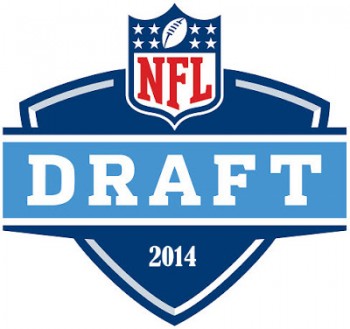 Several high profile athletes led this year's NFL draft; however, the picks were not what many people had expected.  The Houston Texans chose Jadeveon Clowney as their first pick.  Clowney is a 6'5", 226-pound defensive end who runs a 4.53 40-yard dash, making him faster than almost any quarterback in the league.  Many leagues were impressed with Clowney's athleticism and outstanding record.  Consequently, the Houston Texans decided to pick Clowney as a defensive lineman in the draft.  Besides this pick, no one knew what to expect for the rest of the draft.
Quarterbacks were the biggest mystery in this year's draft.  Blake Bortles, from University of Central Florida, was the first quarterback to be taken.  At 6'5, Bortles is huge for a quarterback but uses his size to benefit his very powerful throwing arm.  The biggest surprise was that Johnny Manziel was not being taken until late into the first round.  Cleveland, as the 22nd pick in the draft, chose Manziel, a former Heisman winner, but Johnny Football is still a dynamic player with unlimited potential.  Finally, Teddy Bridgewater, who some projected to be taken in the top five, ended up falling all of the way to the 32nd pick.
"I'm a rookie," said Manziel.  "I need to earn my place.  I need to earn my keep.  Nothing here needs to be handed to me.  I don't need to be treated based off what I did in the past, because that doesn't mean a thing at this level."
Many believe that the top receiver from the draft, Sammy Watkins from Clemson University, has the potential to become a superstar out wide.  Although Watkins is only a freshman, he caught 82 passes for 1219 yards and 12 touchdowns and became the fourth freshman in history to be a first-team all-American player.  NFL fans will be anxious to see how this year's rookie's careers pan out.