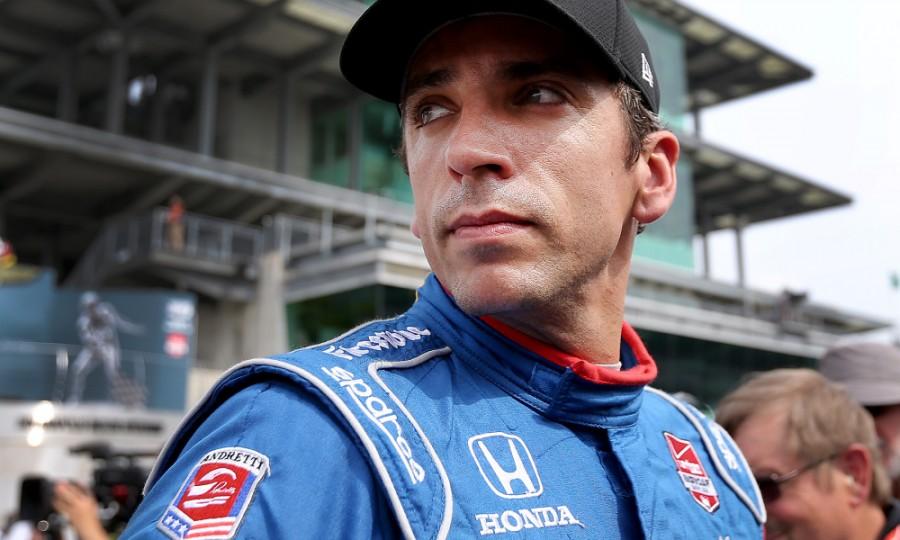 The Indianapolis Star
IndyCar racer Justin Wilson died Monday, Aug. 24 after being struck with a piece of debris at Pocono
Raceway during the Verizon IndyCar Series Race. Wilson fell into a coma after the accident on Sunday, Aug. 23 and never recovered. During the 179th lap of the 200-lap race, driver Sage Karam lost control of his car, causing a crash. A piece of Karam's vehicle impacted Wilson's exposed head as he passed the wreckage. Although Wilson's death cannot be justified, it can have a possible positive effect by indicating the inherent dangers of race car driving.
The tragic incident reintroduces the issue of IndyCar driver safety to the press. Because IndyCars include an open cockpit, racers are far more prone to head injuries than National Association for Stock Car Auto Racing (NASCAR) drivers are. In 2011, driver Dan Wheldon died instantly after hitting his head on a fence post. Last year, James Hinchcliffe suffered a concussion and was hospitalized after a similar accident to Wilson's. With Wilson being the fourth IndyCar driver to die on the track since 2003, the sport is receiving criticism for its lack of safety. Both Wilson's teammates and opponents are demanding safety improvements.
"Maybe in the future we can work toward something that resembles a canopy," said Andretti Autosport athlete Ryan Hunter-Reay. "Something that can give [drivers] a little bit of protection and still keep the tradition of the sport."
While Hunter-Reay's suggestion may prevent future accidents like Wilson's, some argue that people suffer random deaths everyday by doing much less dangerous things than racing cars up to 230 miles per hour. One IndyCar driver, Ed Carpenter, argued that Wilson's death was a tragic, arbitrary death, and that the IndyCar league should not necessarily have to upgrade its safety measures. Carpenter believes that people can die doing whatever they love to do, and disagrees with changing the sport.
"IndyCar must improve its technology to ensure drivers safetyand reduce injuries," said sophomore
Ryan Gesas. "I understand the desire to keep the old school element of the sport, but when it comes between saving lives and following traditions, there needs to be safety improvements."
IndyCar's most recent safety developments include the Steel and Foam Energy Reduction (SAFER) Barrier, first applied in the 1970s and the Head and Neck Restraint System (HANS), invented in the early 1980s. The SAFER Barrier acts as a fence, wrapping around the track to absorb and limit the kinetic energy during the impact of an accident, while the HANS tethers the helmet to the headrest to reduce the G-force effects of crashes. Both devices were invented in response to incidents on the track and are now seriously outdated.
The tragic death of Justin Wilson is a huge loss for the auto-sport community, but it brings up an important discussion of IndyCar safety. As a result of the recent incidents, the Verizon IndyCar Series manufacturer, Dallara, is currently working on new techniques to prevent future injuries and fatalities.