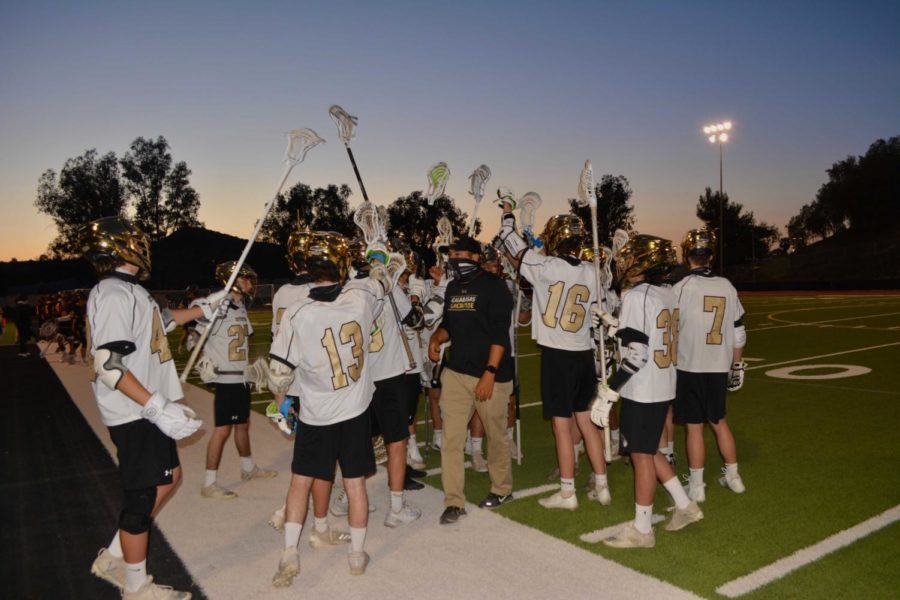 The Varsity Boys Lacrosse team played their third game on Monday, March 29. It was another disappointing defeat, as the team now has fallen to 0-3. While being on a 3-game losing streak can be crushing, there is still time to turn things around.
The team ace Evan Caplan showed out under the lights. Scoring half of the team's points with 3 goals, Caplan was more than just a scorer. He stood on the sidelines even on his rest time trying to motivate the team to keep their head in the game. Cade Miller, Dean Frank and Casey Marvin would combine for the rest of the team's points.
"The team needs to talk more, we need communication from the offense and defense," said Marvin.
A second bright light on the Varsity team was goalie Evan Roche. Though 16 goals were conceded, Roche's saves lifted the team to keep pushing throughout the game. On the other hand, Midfielder Adam Roseman tries to put a spin on what the problem has been. 
"It's not that we were struggling, we were just beating ourselves up,"  said Roseman.
The team will need to make some major adjustments if they want to turn their season around.