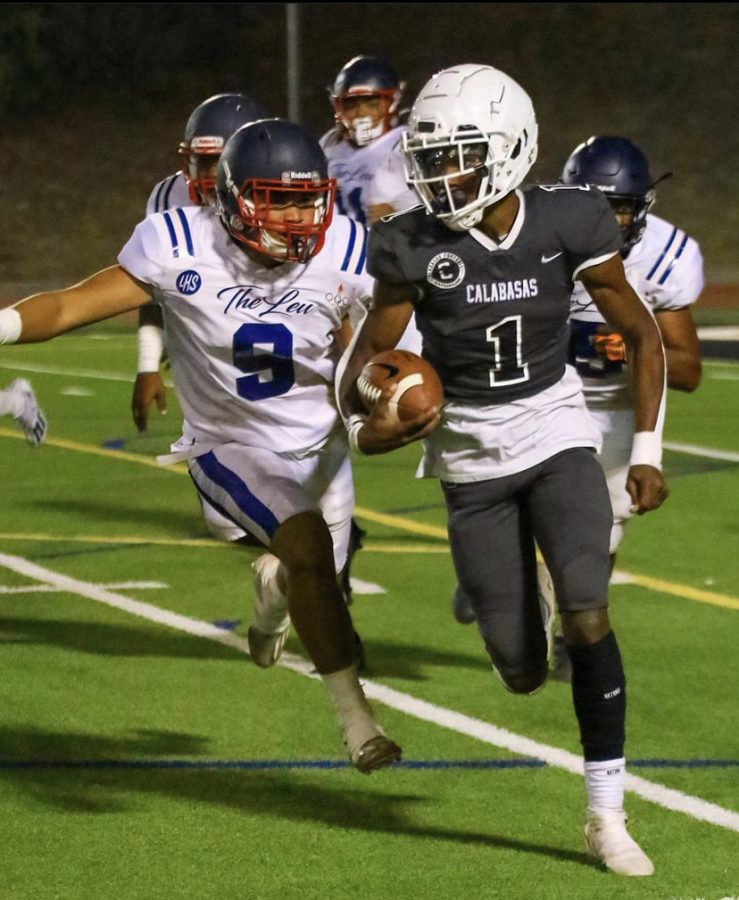 Calabasas faced the Leuzinger Olympians for their second game of the season on August 27th. The Olympians would prevail against the 1-0 Coyotes, 22-7. Although the Coyotes lost, the team still had several highlights throughout the game. 
The first quarter was a great defensive battle as the Coyotes were held scoreless and Leuzinger only came up with a field goal. In the second quarter, Aaron Butler and Danye Brown connected on an astounding 50-yard touchdown. Sean Stepenosky would hit the extra point to give Calabasas the lead, 7-3. This would be the last time Calabasas would score, as the Olympians would go on to score 19 unanswered points. 
Steven Rauso, who plays defensive back, was one of the bright spots as he had one interception. Rauso said the key to the next couple games is to get the starters healthy. 
The Coyotes will play their next game on September 3rd when they go on the road against Simi Valley.