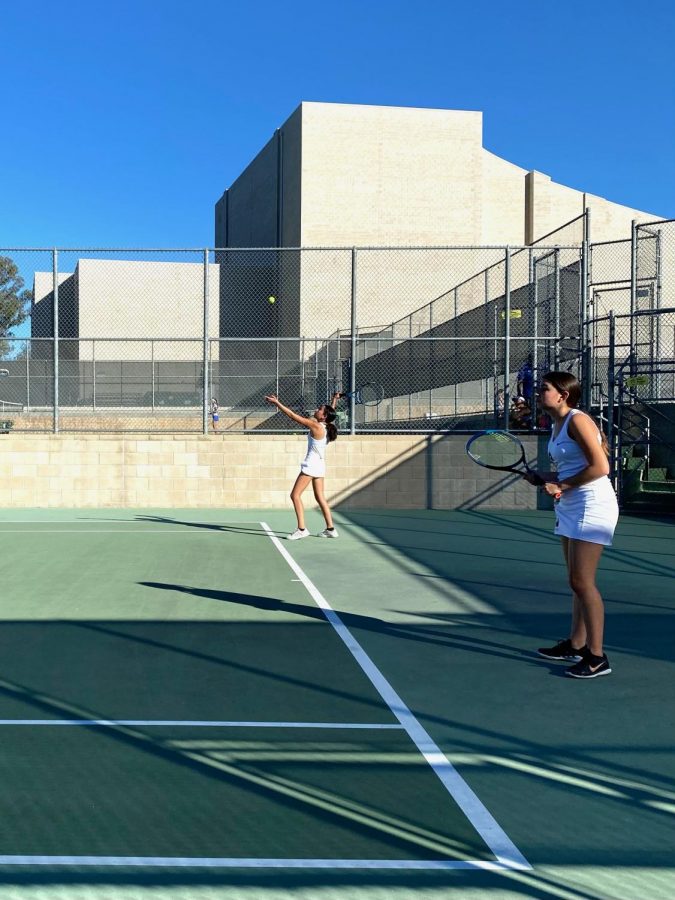 After beating Santa Barbara in the first round of the D1 playoffs, the Girls Tennis Team lost to San Marino to end their season. Although the season did not end how Calabasas would have liked to, they improved from last year.
The team did not make it to the end of playoffs, but they still had some great individual performances this season. Kathleen Shifter and Ellina Ivanva were the top two singles players. For doubles, Ellen Kozlov has been Coach Rodriguez's go-to player. 
"[Kozlov] definitely stood out throughout the season, she has had a really great doubles season," said Coach Rodriguez.
Coach Rodriguez has high hopes for next year, and believes they will take this year's experiences to push them further along in the next season for playoffs.