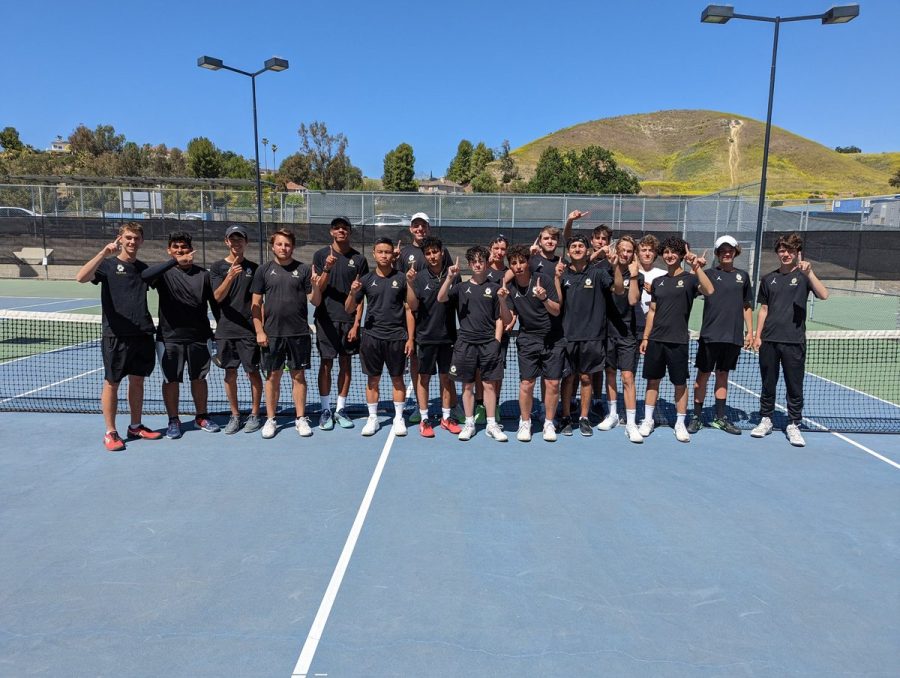 Photo from CHS Boys Tennis
The Calabasas Boys Varsity tennis team has quickly established themselves as one of the most dominant tennis teams in all of Southern California, and the most dominant team in the Marmonte League. 
The Coyotes managed to be perfect in all league play matches this season, going 10-0. 
"[The team is] very delighted from [our] perfect season and knew we could do it from the onest," said senior Marcus Sebastian. "We look forward to redemption in the Open Division Playoffs where we fell short last year in the semis."
The Coyotes are looking to go all the way in the playoffs this year under the leadership of Sebsastian. Their first round matchup will be announced on May 2.