Super Car Sunday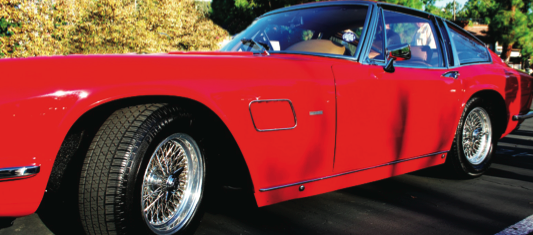 Hang on for a minute...we're trying to find some more stories you might like.
The blazing Sunday sun glares off of the newly polished spinners as a candy-apple red Ford GT glides into an open parking space. Groups of car fanatics fill the lot as the revving engines of 1950s Rolls Royce Phantom IVs and Mercury Montereys capture the crowd's attention. Car lovers repeatedly take snapshots of the antiques, sporty hot rods and retro low-riders. Supercar Sunday is unlike any another car show one may encounter in Woodland Hills.
The event, which takes place every weekend at the AMC Westfield shopping center, features cars from 1960s Thunderbirds to futuristic vehicles. Supercar Sunday is a local car show created by Dustin Troyan, who is the founder and CEO of Connected Media Group, a marketing and PR firm, and the publisher of Driven World Magazine. Tryon also works with all the major studios and video game companies that record cars for videos and movies.
Troyan's Supercar Sunday was not simply an idea, but a long series of events that led to the creation of this weekly event. He found inspiration from his life-long interest in cars, and when fans desired to see his amazing car collection, Supercar Sunday began.
From Supercar Sunday regulars to everyday passersby, the car show is sure to be an exciting experience for all. The thrilling atmosphere brings the entire community together. Supercar Sunday is the ideal way for automotive enthusiasts to gain exposure and flaunt their vehicles. Excited auto fans anxiously await the event to meet with the owners, as each week will be sure to surpass expectations. •