Restaurant Review: Petty Cash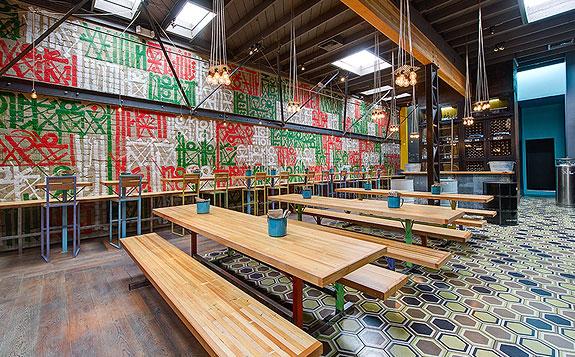 Daria Gershkovitch - Staff Writer
January 30, 2014
Yet another hipster hangout is coming out of the shadows.  Petty Cash Taqueria, an authentic Mexican restaurant specializing in tacos, is the product of two creative chiefs with a dream to create food that gives Mexican food a whole new flavor. One bite of their classic tacos and your taste buds will surely thank you.
This restaurant offers a one-of-a-kind urban atmosphere with hand-painted murals by local street artist RETINA. The decor of the restaurant features street-style graffiti art by Petty Cash's very own Chef Chas Bojorques; each of his eminent skull paintings is located just above the bar. The picnic-style tables and shuffleboard room compliment the area perfectly and provide a tranquil, playful dinning experience.
The name Petty Cash is a jest on musicians Tom Petty and Jonny Cash as well as a pun about the prices on the menu. Even though Petty Cash's prices are cheap, the food is always rich in flavor. From their famous Pig Ear Nachos to Grilled Maitake Mushroom tacos, Chef Walter Manzke raises the bar for street food classics as he sticks to his multi-generational traditions and methods.
When searching for the next taco Tuesday hot spot, let Petty Cash Taqueria be the food of choice. In the words of Tom Petty, "good [food] is hard to find, you got lucky babe…"
7360 Beverly Blvd. Los Angeles, CA 90036