Celebrate Easter in a new way at Malibu Bluffs Park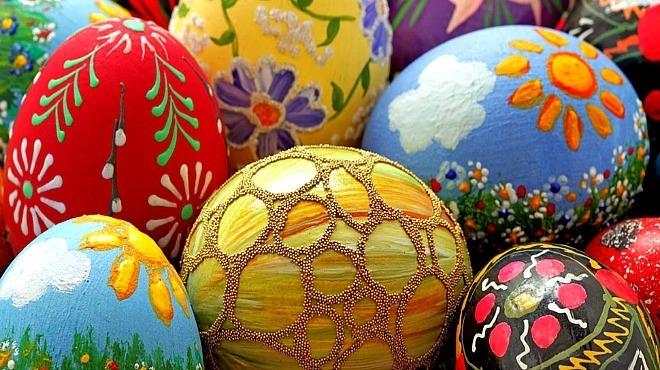 Daria Gershkovitch - Staff Writer
April 3, 2014
Easter egg hunts have not changed much over the years – eager toddlers searching high and low for colorful (yet well-hidden) prizes has been, and will be, a standard tradi- tion for past and future years. If you are searching for a fresh take on this classic activity, look no further. On Friday, April 18, Malibu Bluffs Park plans to host its first Easter egg hunt with a surprising twist to the holiday's tradition. Eggs that are typically pale yellow and sky blue will be replaced with glow-in-the-dark colors and other glittering treasures. This year, once the clock strikes 7:30 p.m., one can only expect pure pandemonium.
While strolling down the bunny trial in search of eggs, remember that each individual egg will be dressed in radiant paint and will illuminate the landscape. The Easter Bunny has truly thought outside of the basket this year and has hundreds of eggs with special prizes including gift cards, store certificates, candy and raffle tickets that can be later traded for other treats.
If a scavenger finds himself in need of rejuvenation, he can head over to the festive picnic area where an Easter-themed feast will be found. Desserts such as Peeps and cookies will be so appetizing that the Easter Bunny himself might have to hop on by and pocket a few treats!
This grand night will also include glow-in-the-dark games from which participants can win raffle tickets for additional prizes. There will also be several musical performances that will be truly 'eggstraordinary!' Bring your boogie shoes along with your baskets and prepare for an evening full of tasty food, great games and even greater prizes!
For years, teenagers have longed to participate in Easter's infamous egg hunt but have had to face the reality that they are simply too old to join. Finally, Malibu Bluffs Park has found a way to bring back the tradition most teens have forgotten. This Easter, hop on down to Malibu Bluffs Park and find 'eggzactly' what you have been searching for!
Address: Malibu Bluffs Park, 24250 Pacific Coast Highway