Tips for AP studying spring 2014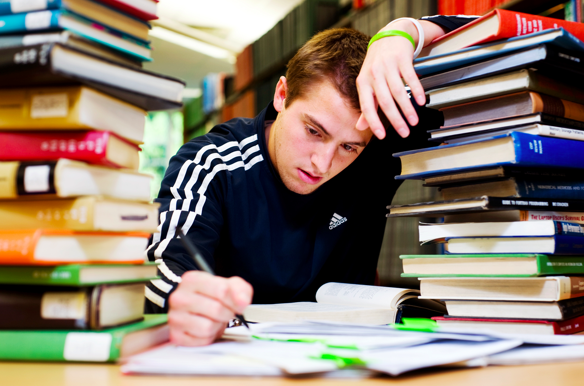 Ambika Vartak - Staff Writer
April 14, 2014
AP Test Taking Strategies Are you already extremely nervous for AP Exams or the SAT subject tests? Do you want to get a high score on your upcoming exams? Here are a few tips to ease the studying process and to help you receive the score you deserve:
1. Remove yourself from any kind of distraction: The trill of a cellphone or a ping from your Facebook and Instagram notifications do nothing but hinder your ability to concentrate on the subject material. When you study, keep your cell phone away and relocate yourself to a quiet, productive place. You will be able to focus on the material better.
2. Utilize Quizlet to the max: If you do not feel like reading pages of detailed notes, use Quizlet to your advantage. Quizlet is an application that allows you to make flashcards. For people who memorize through repetition and practice, this is a great app that will help you remember material. If you are busy with sports or extracurricular activities, you can download Quizlet on your phone and play games to memorize the vocabulary wherever you go. For classes such as Advanced Placement Environmental Science that require a lot of memorization, this is the perfect app to use.
3. Create a study group with friends: Often times, studying alone can be extremely boring and will lead to lethargy and discouragement. To avoid that, make a study group with your friends so that you can learn the material and have fun by collaborating the information. You and your buddies can test each other. Hearing a friend explain things instead of a teacher is more helpful and can make the content easier to remember. However, be sure to stay on topic and make sure the discussion is relevant to the test you are taking.
4. Manage your time: Make sure you keep track of time and plan backwards! If you have a heavy load of homework and studying for school, just take one hour out of your weekend to review some material. You will crash and burn if you procrastinate. Good luck with AP exams and SAT subject tests!