Cool down with these tantalizing refreshers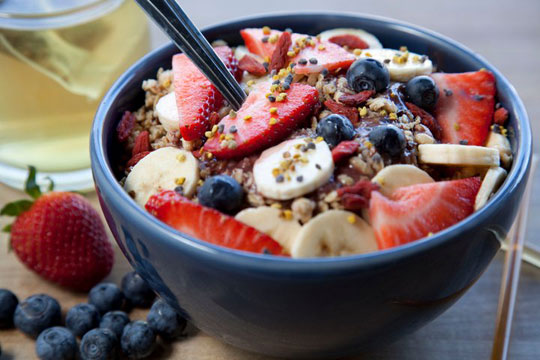 Laura Mishkin - Copy Editor-at-Large
June 16, 2014
Mint Limeade
Nothing is better than lemonade on a hot day!  Check out this recipe for mint limeade to give a new twist to your favorite classic.
-1 cup granulated sugar
-2 cups packed fresh mint leaves
-2½ cups fresh lime juice
-4 limes for garnish
-1½ cups superfine sugar
Step 1: Boil 1 cup of water and add granulated sugar.  Stir the mixture until the sugar is dissolved, then refrigerate until chilled.
Step 2: Blend the sugar syrup with the mint until the combination has the consistency of a purée.  Pour the purée through a strainer to capture any solids.
Step 3: Combine the lime juice, puree and eight cups of water.  Stir the mixture until the sugar liquefies.
Step 4: Serve the limeade on ice and garnish with slices of lime.  •
Cranberry Apple Acai Bowl
A perfect acai bowl is healthy and yummy, but so expensive.  Use this recipe to make your favorite treat at home for a fraction of the cost!
-7 ounces frozen pureed acai (also referred to as acai pulp)
-Two bananas – one to puree, one to garnish bowl
-1/4 cup granola
-1/4 cup sliced strawberries
-Honey (to drizzle on bowl)
-1/8 cup orange juice
Step 1: Blend acai mix and a single banana in a bender.  If your blender is having trouble blending the acai, use a splash of orange or apple juice to speed up the process and add a tangy zest.
Step 2: Pour the acai-and-banana puree into a bowl.  Top your creation with the granola, sliced strawberries and bananas.  Drizzle honey on top.
With these recipes in store for summer, you are sure to have something special to Instagram!