Starbucks offers new coffee delivery service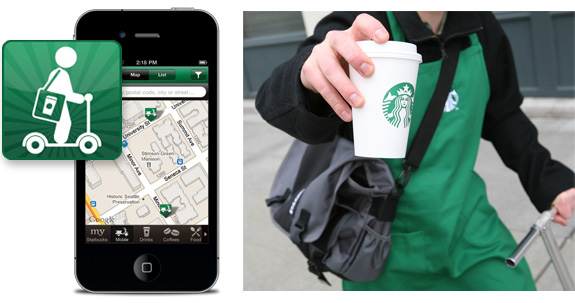 When the weather begins to transform into cool winter days many students eagerly wait for the bell to ring as thoughts of piping hot lattes and teas fill their heads. Starbucks is a popular place for students due to the satisfying drinks and perfect studying mood the café provides. While the days grow shorter and the homework piles up, luckily, there may be a new solution to the everyday struggle of driving to Starbucks, waiting in line and then waiting for your drink to be made. According to the Cable News Network and the "Los Angeles Times," the popular coffee chain is planning to start a delivery service, making it easier for consumers to get their daily coffee fixes.
"Imagine the ability to create a standing order of Starbucks delivered hot to your desk daily," said Starbucks executive, Howard Schultz. "That's our version of e-commerce on steroids."
Schultz reported that this feature will be available next year to loyalty-program members in select stores. All of the ordering information will be taken care of on an application, which will be available in Portland, Oregon this month, but not attainable in California until 2015.
"I think it would be convenient for Starbucks to deliver," said junior Jordan Meppen. "It would also lead to an increase in Starbucks' sales and it would draw more buyers. It also has the potential to knock the competition out of the running."
In addition to the positivity Starbucks could potentially uphold, it could also benefit students.
"I would not have to be 25 minutes late to school everyday anymore," said junior Jackson Manhan.
Unfortunately, this holiday season Calabasas Starbucks users will have to take a trek into 57-degree weather to get their beloved drinks. However, with these changes occurring, one's drink of choice will be delivered instantly for the next season to come, leaving every high school student with a permanent smile.