Take a marvelous journey to discover a plethora of novels at The Open Book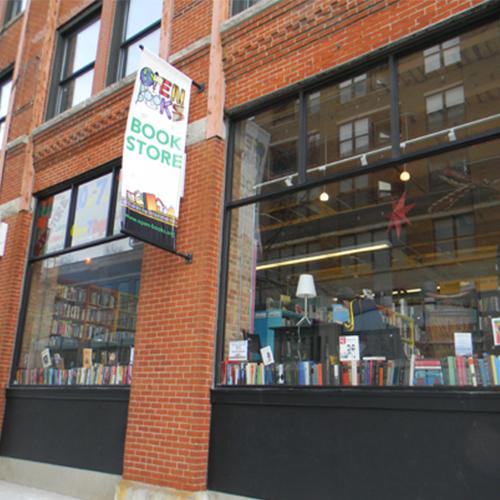 Jillian Punwar - Staff Writer, Photo courtesy of Google Images
January 11, 2015
While best sellers and famous biographies scatter the shelves of most regular bookstores, a new store has arrived and has since reinvented the stereotype of a regular bookstore. The Open Book has just opened in the Oaks Mall, giving future generations an opportunity to leave their phone behind and look into what reading was like in less modernized times. Selling discounted books and independent novels, this bookstore has recently made a name for itself and has attracted many locals in the process.
Despite the fact that there are bookstores all over Los Angeles, The Open Book differentiates itself from others with its distinctive style and selection of books. The Open Book is a wonderful family owned independent bookstore that offers unique books and treasures that are not sold at your average Barnes and Nobles. While other bookstores focus on advertising with best sellers, The Open Book showcases independent books that are less known by the public. Their assortment includes political graphic and vintage novels, marvel comics and children's graphic books.
"Open Book is great because we have been able to make it our own," said store owner Vanessa DeSantis. "It's great how we are able to have relationships with our customers unlike big corporations".
Events held at The Open Book also have contributed towards the store's growing success. This bookstore offers "story time" every Sunday where children can come and listen to a speaker read them a tale, sometimes even the author themselves. The Open Book also offers an open mic night every third Friday of the month in which locals can come and showcase their talent.
Unlike other ordinary bookstores, The Open Book has special appearance. Walking into this vintage store immediately takes one back in time. With tall wooden shelves and traditional looking book titles, The Open Book resembles a store of classic elegance.
"A shop such as Open Book is something our city is in dire need of," said junior Claire Freiberg. "Instead of kids wandering into the apple store, they can come into this shop and read a good book."
Although technology seems to be overpowering modern day life, it is always important to enjoy a good book. The Open Book welcomes families and children into a beautiful environment and includes a wide variety of books for everyone. Novels and books have opened up people's imagination for decades, and stores like The Open Book make it possible for the imagination to keep growing through the simplicity of reading.