March Madness, "Literarily"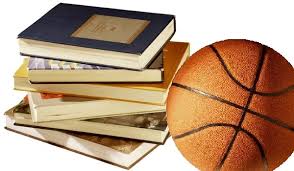 Hang on for a minute...we're trying to find some more stories you might like.
Check out the show that has everyone roaring with laughter: Two-Headed Beast
There are few places that can balance the comfort of a quaint, casual café and an exciting show like at Central Perk in "Friends," but at Stories Books and Café, the Two-Headed Beast event does just that. On the first Saturday of every month, comedians are invited to spend an hour and a half on the stage on the back patio of the restaurant to share stories with guests eating at the Café. The informal, comfortable setting creates a night that feels less like viewing a performance and more like spending time with a comedic buddy.  At Stories Books and Café, new and used books of all genres line the walls on wooden bookshelves. Hiding in the back of the store is a quiet café that offers all-day breakfast including scrambled eggs with fresh goat cheese and basil and a breakfast burrito, as well as lunch and dinner meals such as spicy mac n' cheese with spinach salad. All options are delicious and great to chomp on while listening to some crazy tales from hilarious performers.
"When I first went to Stories Books and Café with my friends, I was just hoping the food would be good," said sophomore Maureen Rayburn. "But not only was my dinner delicious, the experience truly exceeded all my expectations."
At each show, different comedians come to share stories in the relaxed environment of the store.  Although the performers alternate each month, they consistently bring good jokes, interesting stories and positive energy to the patio, encouraging locals to come back frequently for more shows. So, when you are looking for a good meal and a good time, the Two-Headed Beast show at Stories Books and Café is the place to go.
1716 Sunset Blvd, Los Angeles, CA 90026
Written by Reni De La Nuez – Staff Writer
Come to L.A. to watch literature lovers battle it out at The Literary Death Match
Getting knocked around from every side, people stand on their toes and get elbowed in the ribs just to get a glimpse of the fight. What is this skirmish that has people forgetting their manners and keeping as quiet as possible? The madness is The Literary Death Match, a dangerously intriguing competition that can make or break even the best writers. The action-packed extravaganza takes place once a year in various locations throughout the world, including Los Angeles. This splendid event has been going on for nine years and is a one-of-a-kind experience in which everyone sits with bated breath in anticipation of what will happen next.
During the LDM, four writers read their own work in seven minutes or less, leading clearly so the judges have very little to critique. Well-known figures in the world of literature then judge each writer's work. The judges then select who they believe were the two best competitors to compete in the finale. For the finale, the finalists play a rousing literary game to help decide who will be the ultimate champion.
"The Literary Death Match is something I would like to attend," said sophomore Chris Robles, "I think it would be a great experience and a fun day."
The Literary Death Match is a very valuable experience for all who are interested in the written word. The LDM caters to many people such as those who enjoy drama, action or simply a good tale, and people rave that it is one of the best experiences of their lives. This thrilling event only comes to town annually, so be sure not to miss the most dangerous literature event of the year, The Literary Death Match, each March.
Largo at the Coronet, 366 N. La Cienega Blvd., Los Angeles
Written by Madison Young – Staff Writer