Visit these impressive museums located in the L.A. area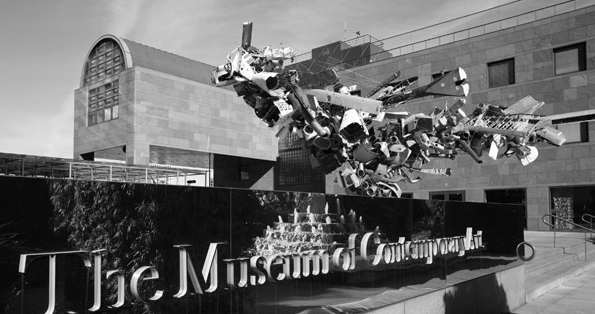 Hannah Lederman-Staff Writer, Photos courtesy of Google Images
April 23, 2015
LACMA
The Los Angeles County Museum of Art (LACMA) is not just famous for its glistening outdoor lights. LACMA is also home to a wide variety of exhibits and art. The art ranges from photography, like the works of Larry Sultan's Here and Home exhibit, to artwork done by the highly acclaimed Andy Warhol. Alongside more classic forms of art is the James Turrell's Breathing Light exhibit. This exhibit is interactive and alters one's vision due to the changing colors in the blank room. One can enter this new world simply by climbing a flight of stairs. The light within this white area changes slowly but drastically. This exhibition suggests an optical illusion is occurring. However, reservations must be made in order to embark on this colorful eight-minute journey.
LACMA has a wide range of art for all ages and interests. The unique structures outside also create an intriguing atmosphere. Tickets are free for all under the age of seventeen; otherwise, they are $15. To discover more about the exhibits currently happening, or upcoming events and exhibits, visit lacma.org or visit LACMA itself.
5905 Wilshire Blvd. Los Angeles, CA 90036.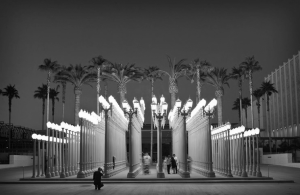 MOCA 
MOCA, or the Museum of Contemporary Art, is Los Angeles' home for contemporary art. MOCA has many things to offer, such as exhibits, parties and lectures. One particularly interesting exhibit currently being displayed is Khalil Joseph's Double Conscience. This exhibit offers a depiction of modern L.A. Joseph has captured moments in African American neighborhoods that freeze scenes in locations such as barbershops, marching band sequences and simply driving a car. Joseph was inspired solely based off of W. E. B. Dubois's idea of "double consciousness," which relates to African American life in America. Throughout the film, Kendrick Lamar's famous song "m.A.A.d city" is played to enhance the feeling of the project.
MOCA is a definite location to visit because of its uniqueness. This museum exhibits pieces one may not otherwise consider art. It gives the viewer a new appreciation and widens his or her eyes.
To experience Joseph's exhibit and many others, visit moca.org to find out more information, or simply take a journey to this fascinating museum.250 South Grand Ave., Los Angeles, CA 90012.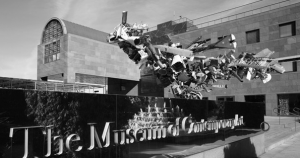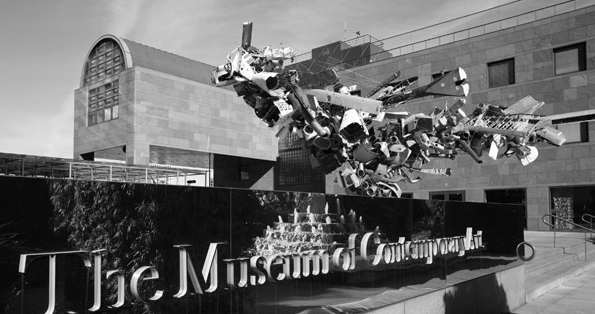 Madame Tussauds
Located on Hollywood Boulevard is the famous Madame Tussauds. Madame Tussauds is a legendary wax museum, centered around the most beloved icons in the entertainment industry. This celebrity dreamland has various locations and different celebrities at each, however the Hollywood location offers a variety of selections, including a Western edition, a Pop Icons section and, of course, an Action Hero ensemble. One could snap a selfie with his or her new best friend, Justin Bieber, or even pose in a sophisticated manner with the late Michael Jackson. The possibilities are endless with the wide range of backdrops.
Even though Southern California is populated with many famous figures, Madame Tussauds offers the invitation of meeting all of the most famous personalities within an hour at one location. Madame Tussauds also provides visitors with a relaxed environment, letting its customers take their time to capture themost perfect, realistic moment with each celebrity. To find out more about which stars are making appearances, visit madametussauds.com.
6933 Hollywood Blvd, Hollywood, CA 90028.