Summertime activities in Los Angeles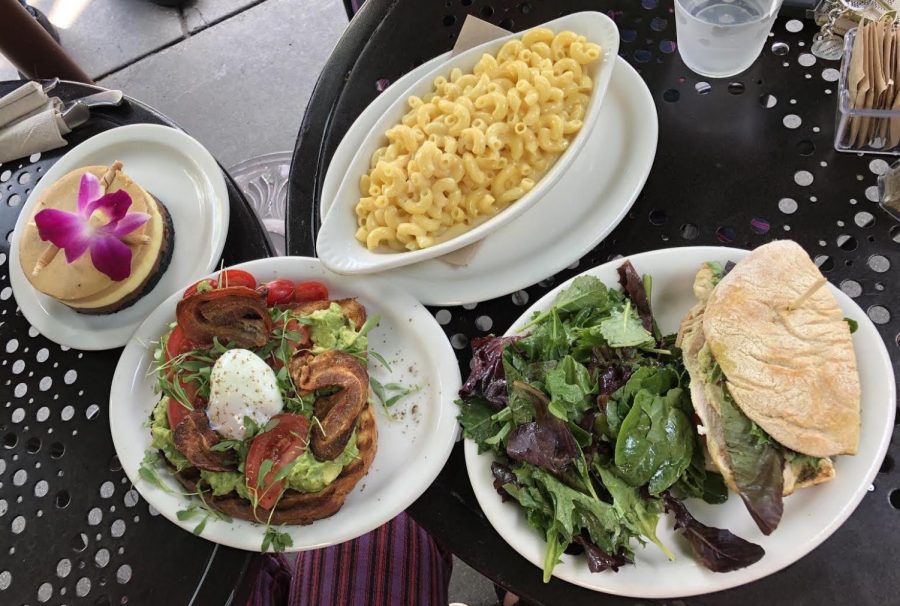 Kendall Gurian - Business Manager, Olivia Felsher - Photographer
June 26, 2018
As the highly anticipated summer vacation comes closer and closer, students are eager to spend their days soaking up the sun and enjoy their time away from school. However, after spending time lounging by the pool, people desperately search around for ways to make their summers more memorable. Here are five ideas to make this summer the best one yet!
Camping: Camping is a fun, timeless summer tradition. Roasting marshmallows, sitting by the fire and telling ghost stories are only a few of the things that makes camping so enjoyable. Spending a night or two at campsites like Buckhorn Campground or Carpinteria State Beach Campground will generate memories to last a lifetime. If getting to a campsite is difficult, pitching a tent in one's backyard and stargazing from the comfort of one's own home can be just as fun.
Museums / Roaming DTLA: There are dozens of interesting and stimulating museums around Los Angeles that are sure to peak interest. Visit The Broad, LACMA, The Getty Center, The Reagan Library or the California Science Center for a guaranteed good time with friends. If museum-going isn't one's cup of tea, one can stroll and shop around the Melrose and Beverly Hills area, visit the Fairfax Flea Market or eat at some of the most well-known restaurants in the city.
Local Fairs / Santa Monica Pier: Going to local carnivals or fairs is a summer staple, so make sure to stop by one in Los Angeles. An easy substitute for a carnival is the Santa Monica Pier, where one can ride bikes, walk along the beach, play arcade games and go on rides. The Santa Monica Pier is also a cheaper alternative to theme parks such as Six Flags or Disneyland (which is another summer destination).
Eat Your Way Around LA: Los Angeles is known for its trendy and delicious food, so take this summer to eat at some of the most famous spots in the area. Popular and more affordable restaurants include Roscoe's Chicken and Waffles, Urth Caffe and Joan's on 3rd. Nicer, more expensive restaurants are Catch LA, The Nice Guy, Pizzeria Mozza and Barton G. If one is craving dessert or coffee, Alfred's Coffee, California Donuts or Diddy Riese are top picks for people all over LA.
Try a New Activity / Sport: Summer is the perfect time to try new sports and activities. Take advantage of the beautiful California ocean and learn how to surf or sit outside and paint. One may find his or her passion by venturing into the unknown. Another way one may spend his or her time is volunteering at a local organization, such as a food pantry. This good deed will give students something positive to do and help get community service hours for next year.