A few easy ways to"Pumpkin-Spice"-up your meals and desserts for the fall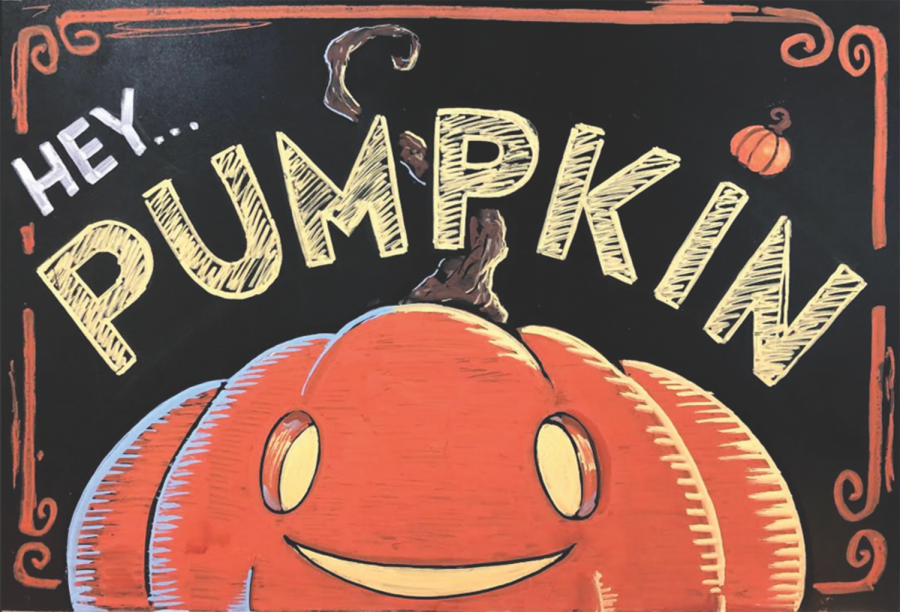 As soon as the leaves start to change color and the temperature begins to drop, the Fall spirit emerges and transforms the decor of every coffee shop, store and kitchen. Pumpkin spiced flavored foods have a special way of contributing to the Fall spirit since they are offered for only a limited time.
Chunky
Chocolate
Chip
Pumpkin
Cookies
These delicious cookies add holiday spirit by switching up a simple chocolate chip cookie into a seasonal dessert. The cookies only take 10 minutes to prepare and only 15 minutes to bake. This recipe is sure to make celebrating this holiday season a lot more sweet.
To make this seasonal dessert, one will need one cup of canned pumpkin and white sugar, one half cup of vegetable oil, one egg, two cups of flour, two teaspoons of baking powder, two teaspoons of ground cinnamon, one half teaspoon of salt, one teaspoon of baking soda, one tablespoon of vanilla extract, one teaspoon of milk, one cup of white chocolate chips, one cup of walnuts and one teaspoon of cinnamon.
First, preheat the oven to 350 degrees. Then,o add all ingredients into a bowl, starting with the dry ingredients to the wet ingredients, mix until the batter has a thick consistency. Step 3 is roll the dough into small sections then place the rolled dough onto a cookie pan greased with non-stick cooking spray. Then step 4 is to set a timer for 15 minutes and check repeatedly until the cookies look baked.
Pumpkin
Ravioli
Pumpkin dinner recipes are also simple ways to add an extra layer of flavor to some regular recipes. This dish will definitely sprouse up the regular fall dinner leaving everyone in the holiday spirit.
In order to make this festive pasta dish, one will need one can of pumpkin, one egg yolk, one-half teaspoon of salt and pepper, one tablespoon of brown sugar, three cups of any pasta and one-half cup of parmesan.
Initially, preheat the oven to 400 degrees. Combine all of the ingredients except the pasta and parmesan cheese in a bowl. Furthermore, refrigerate the filling for at least 1 hour. Cut the pasta into quarter sections and add the filling in small amounts. Lastly, set a timer for 30 to 35 minutes and let the magic happen.
Pumpkin
Bread

This type of bread can be a delicious breakfast or dessert item that is wonderfully filling and delicious. There are also many healthy alternatives such as adding nuts or using oat flour. This treat is perfect for any time of day as well as has a spontaneous taste.
For this fall treat, one must procure one cup of vegetable oil, two and two-thirds cups of sugar, four large eggs, two cups of canned pumpkin, two-thirds cup of water, three and one-third cups of flour, one and one half teaspoons of salt, one half teaspoons of baking powder, one teaspoon of baking soda, one teaspoon of nutmeg and one cup of chocolate chips, walnuts, and pecans.
Preheat the oven to 350 degrees and prepare two lightly greased loaf pans. Then, add all the ingredients into a bowl and mix until smooth. Transfer all ingredients from the bowl into the loaf pans. Finally, put the pan into the oven and bake for one hour. •