No Worries Now
Hang on for a minute...we're trying to find some more stories you might like.
With elaborate decorations, delicious food and bright lights, teenagers dance to the music in a state of untroubled bliss. For one spectacular night, they can escape their illnesses and worries to have an experience that they will always remember.
Fred Scarf founded a non-profit organization called No Worries Now that coordinates proms for teens with life-threatening illnesses, who may not have the opportunity to attend their own high school proms. Scarf was inspired to create the organization after the loss of his high school friend, Shiri Gumbiner, to bone cancer at the age of 16. He spent his sophomore year of high school starting NWN. Since 2007, Scarf and the team at NWN have put forth a great amount of effort and endless hours into organizing proms annually.
"[Prom] is a milestone that is symbolic of surviving high school," said Scarf. "The most important [aspect] is [getting the attendees] to feel like teens, not [just] patients or brave souls. They get to feel their age, which is something a lot of them do not get [the] chance to feel."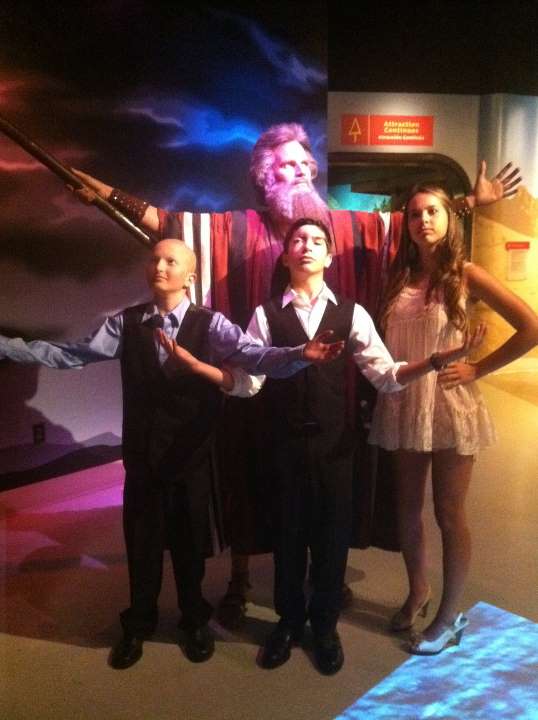 Over the past six years, NWN has organized proms that have brought happiness to hundreds of teens. Proms have been held in San Francisco,Washington D.C. and Detroit, and a prom will tentatively be held inDublin,Ireland. This July, NWN is hosting a prom at Sony Studios inCulver City, where distinguished chef Wolfgang Puck will cater the event. Professional hairstylists and makeup artists will prepare the girls for the dance.
Last June, sophomore Kevin Cordasco attended a NWN prom. Cordasco began his battle with cancer at the age of 10 when he was diagnosed with stage four Neuroblastoma, a cancer stemming from the nerve cells that harm the spinal cord and bone marrow. His attendance at prom continues to motiviate him in his battle against cancer.
"NWN meant so much to me at that point because I had just gotten out of a six month slump of being in and out of the hospital," said Cordasco. "It was truly amazing, and I am so appreciative to have been able to attend such an extraordinary affair. Moments like that [help] me fight cancer even harder."
Associated Student Body president senior Josh Levin has recently introduced NWN and Fred Scarf to CHS. ASB's community commissioners have been working with the organization to help fundraise for the upcoming prom at Sony Studios.
"NWN has taught me to enjoy each day of life," said Levin. "Although [prom] is a monumental night, I do not think [everyone] truly takes the time to appreciate it."
The organization has progressed rapidly over the past year with a growing number of attendees and sponsors. NWN has given teens the chance to be carefree for one night, and it will continue to offer more teens the same gift for years to come. •