Meet senior artist Paige Plaskoff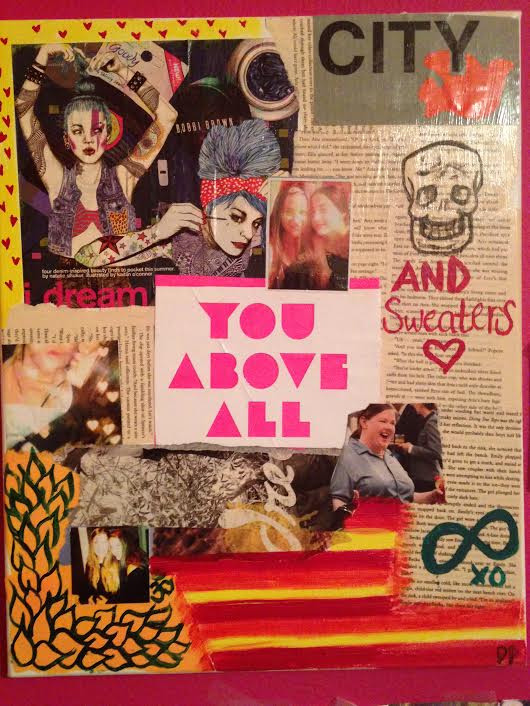 Daria Gershkovitch - Staff Writer
December 18, 2013
In senior Paige Plaskoff's eyes, art has no boundaries; every doodle and every splash of paint holds some artistic leeway. With a paintbrush in one hand and a blank canvas in the other, the possibilities for Plaskoff's creativity are endless.
"I love art because you can never do anything wrong," said Plaskoff. "I just do my best and throw everything I feel onto my canvas"
Just like every other kid in kindergarten, Plaskoff loved to draw. Eventually her simple stick figures evolved into artsy oil paintings and collages. Now, Plaskoff focuses most of her creative energy with mod podge collages, a type of collage composed of magazine cut outs and paint. Because each piece reflects a part of her, Plaskoff shares her masterpieces with the world by giving them to her loved ones.
"I give my artwork to people I have a personal connection with," said Plaskoff. "I put personal pictures, quotes and cut outs on their canvas, making it more unique."
Plaskoff is certain she wants her artwork involved with her future occupation. With her eyes set on forming a nonprofit company of her own, being creative is a necessity in order for her business to prosper. Plaskoff knows her artistic abilities will help her make the world a more beautiful place, one splash of color at a time.