Find out what exciting adventures CHS students have planned for summer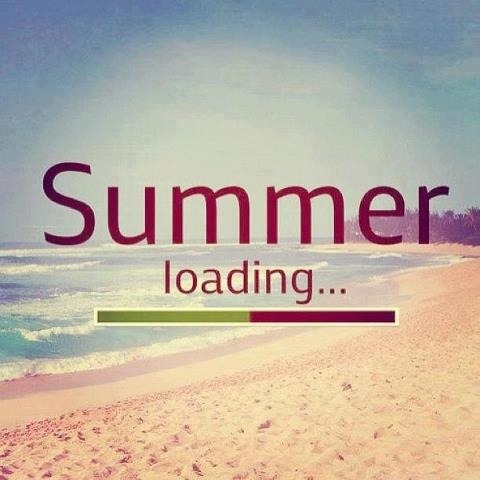 Hang on for a minute...we're trying to find some more stories you might like.
Maya Cooperman    
As the school year comes to an end, many students pack up their belongings and head off on a far-away adventure for the duration of their vacation.  Senior Maya Cooperman, however, only needs to travel a few miles away for her ideal summer experience.  For nine weeks, Cooperman plans to work as a counselor at Camp Alonim in Simi Valley.
Cooperman has spent her summer vacations on Alonim's campgrounds since she was four years old.  Undoubtedly, having grown up as an Alonim attendee herself makes Cooperman's time as a counselor even more special as she works with today's campers.
"Just being able to bond with your kids and create fun activities for your bunk to do is amazing," said Cooperman.  "However, you have responsibilities as a counselor to be a good role model and make sure the campers are having a good time."
Cooperman's contributions to Alonim do not only benefit the campers, but they also mold her own perspective on life.  As a counselor, she begins to emulate the best qualities of the kids, such as creativity, curiosity and amazement with the world.  •
Written by  Cydney Hayes – Editor-in-Chief
Eden Shemuelian   
For sophomore Eden Shemuelian, this summer will be a unique cultural experience.  While most CHS students advance through work in the classroom, Shemuelian will be substituting the Spanish IV course for a trip to Heredia, Costa Rica through the International Studies Abroad program (ISA).
"I am really excited to be able to have an opportunity to put my Spanish-speaking knowledge to use and fully immerse myself in the Costa Rican culture," said Shemuelian.
During the week,  She will be in a traditional classroom environment learning Spanish, while weekends will be spent going on excursions to significant sightseeing locations throughout Costa Rica, such as Monteverde where she will be zip lining and hiking.  Other notable visits will include Tamarindo, Arenal Volcano and La Fortuna.  However, during the second half of her visit, she will aid in constructing playgrounds, school buildings and other facilities and conduct social work such as youth outreach and education.
"I am looking forward to giving back and helping people in need," said Shemuelian.  "This project aims to help the local community." •
Written by Ellie Berke – Editor-at-Large
Jordan Schore
Over the summer many children are forced by their parents to go to summer camp not knowing what to expect and afraid of not having a friend to sleep in the bunk beneath them.  However, for junior Jordan Schore, camp is a place where he feels comfortable and is able to express himself.  He began attending Canyon Creek Sports Camp eight years ago, completely unaware of how much he would end up wishing he was at camp all year long.
Last year, Schore started working as a counselor for 10- and 11-year-old boys.  As a counselor, he hopes to create a memorable experience for each boy that is a part of his cabin.
"After about five years of being a camper, I told myself I wanted to be a counselor and create the same source of inspiration that my counselors gave me," said Schore.
Schore soon fell in love with the job after he realized what an impact he has on his campers.
This summer, Schore plans on working as a counselor once again.   He looks forward to spending his time doing ropes courses, relay races and scavenger hunts while also learning how to be a better leader. •
Written by Sophie Barnes – Features Editor
Evan Pearl
Many high school students savor summer as a time to relax from the grueling routine of school.   However, sophomore Evan Pearl will be spending her summer in Israel learning the culture. During her trip, she will explore Israel as well as participating in a mock army and building a house for underprivileged Israelites.
"It will be a once-in-a-lifetime opportunity," said Pearl.
Pearl began attending Camp Hess Kramer when she was 11 years old and has been returning every summer since.  Unlike most camps, Hess Kramer has arranged for teenage campers to take a gap year to Israel in order to ensure a big age difference between campers and counselors.
"I'm most excited for participating in a military program that allows me to be treated like a soldier for a few days where I have to obediently answer to the commands given to me," said Pearl.
Though this is Pearl's first time visiting Israel, she is looking forward to soaking in the culture and learning more about her homeland's history.  There is no question that this trip will influence her life positively. •
Written by Laura Mishkin – Copy Editor