See how these students balance school and a part-time job
Hang on for a minute...we're trying to find some more stories you might like.
Ella Queen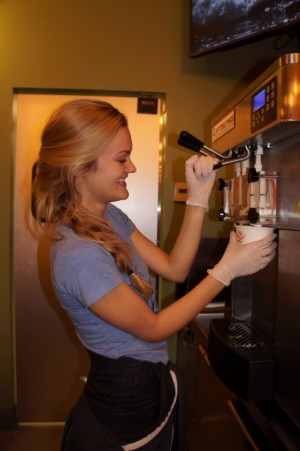 As she steps into the healthy, safe haven of Sunlife Organics, senior Ella Queen prepares for another day of work. Over the course of a year, her job at Sunlife has become second nature to her, and she could not be happier.
Queen first became interested in working at Sunlife after experiencing the welcoming atmosphere of the eatery. She spends between 20 to 30 hours a week making smoothies and acaí bowls for customers and enjoys every minute of it.
"I fell in love with the message that the company sends to its workers and to the community," said Queen. "The people that welcome you, the conversations you have, and the healthy food you eat or learn about are all part of the experience that makes Sunlife unique."
Having a job has taught Queen the value of good work ethic and has allowed her to understand that she will need to make sacrifices.
"It makes me appreciate my free time," said Queen. "I've learned so much about professionalism which will help me throughout my life."
Even though Queen's job may sometimes take away from her social life, she loves the different challenges that she faces every time she puts on her apron to start her shift. Her job has been a blessing and will continue to be a key ingredient to her success in the future.
Written by Danielle Klinenberg – Staff Writer
Ford Jones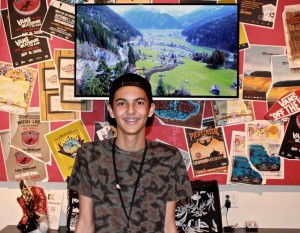 For some high school students, balancing a rigorous work load while working a part-time job can be tough. However, junior Ford Jones is able to tackle this challenging task at his job at Vans Footwear.
When Jones first applied to work at Vans Footwear, he was happy to find that the atmosphere differed from his previously mundane job. However, he had difficulty getting used to the craziness of the store. He has now adjusted to the regular flow of the bustling shop and loves every minute he spends working.
"During the holidays it was really hard to keep my composure," said Jones. "But over time I adjusted and now I don't even break a sweat."
Since starting his job, Jones has gained insightful knowledge that will benefit him throughout the course of his career. Working with others has taught Jones how to act in a professional environment while bonding with others.
"All my co-workers are awesome," said Jones. "We all relate to each other."
Jones hopes to use the money he saves up from Vans to reach his ultimate life goal of working in the music industry. Although retail is not his passion, he will never forget the knowledge and experience he has gained from his job at Vans Footwear.
Written by Jillian Punwar – Staff Writer
Julie Selivanov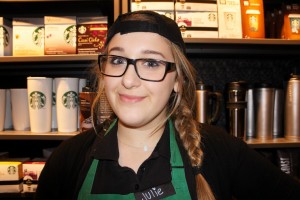 The aroma of roasting coffee beans wafts through the air as customer after customer places their favorite order. For many Calabasas students, Starbucks is a safe haven for caffeine junkies, but for senior Julie Selivanov, it is her office.
While Starbucks has given Selivanov the chance to learn challenging barista techniques and receive medical and dental insurance, it has also taught her how to be productive and time-efficient.
"It is hard to balance both my academic and my professional life," said Selivanov. "My advice to other students with jobs is to ask for time off to finish homework."
Selivanov's dedication shows how much she loves her job, even though it can pose challenges, such as perfecting orders and spelling names right.
"Working at Starbucks has been awesome," said Selivanov. "And my co-workers have become my second family."
Although she enjoys Starbucks, her dream job lies beyond the barista counter. Selivanov hopes to become a pediatric oncologist or a reconstructive surgeon. No matter which career path she chooses, there is no doubt that Selivanov will find something that suits her. And she can make a mean latte, too!
Written by Jordan Van Vranken – Staff Writer