Josh Esmailzadeh's journey to his dream school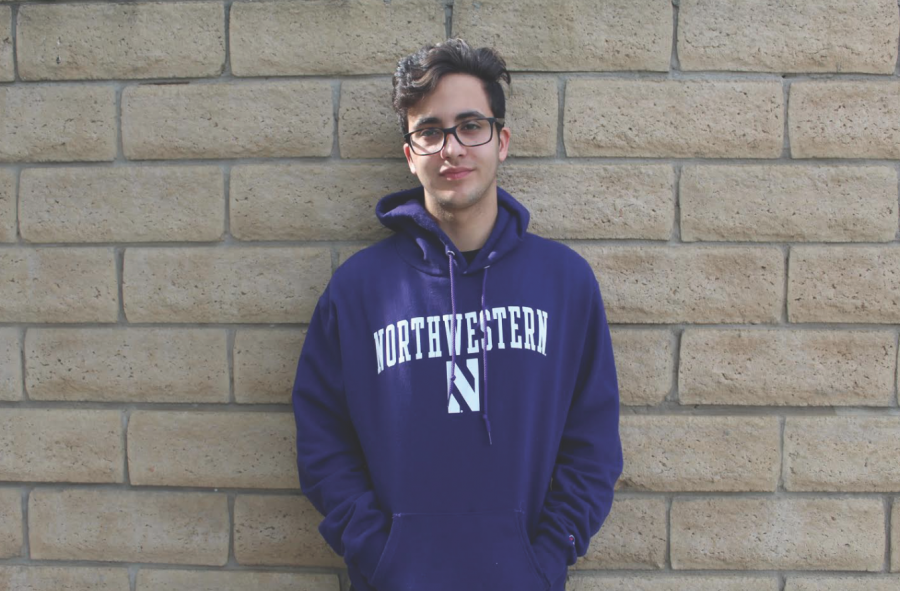 Cheyanne Gates - Staff Writer, Nadia Grauman - Creative Director
February 26, 2019
After years of hard work and dedication to his academics, senior Josh Esmailzadeh has committed to Northwestern University in Chicago, IL. Northwestern has always been Esmailzadeh's top choice university and dream school, and he is ecstatic to be attending Northwestern in the fall of 2019.
Immediately after touring the campus, Esmailzadeh fell in love and knew that it was the right school for him. Esmailzadeh is planning on double majoring in math and economics to ultimately achieve his goal of receiving a PhD in economics.
"The campus is really beautiful and provides students with strong academics while also having a Big Ten school culture, meaning the school is highly involved in athletics," said Esmailzadeh. "I sought a rigorous academic program that focuses on applying mathematical modeling to social sciences. These aspects made me fall in love with the school as a whole."
Esmailzadeh has involved himself in numerous clubs around Calabasas High School. For instance, he is the president of Peer Support and the Interact Club. Esmailzadeh is also involved in a program outside of CHS called Valley Friendship Circle where he works with special needs children to create an environment in which they feel comfortable playing sports, participating in board games and hosting events such as silent disco nights.
"Valley Friendship Circle has been a transformative community for me," said Esmailzadeh. "I have a true love for the organization and being a part of it."
Throughout high school, Esmailzadeh has played for CHS's boys water polo varsity team. Alongside water polo, Esmailzadeh wants to join the Happiness Club at Northwestern to continue spreading positivity and optimism.
Esmailzadeh has put a lot of effort into his school and community and feels a sense of accomplishment knowing his hard work has paid off.
"I have always worked hard to reach my goal of attending college," said Esmailzadeh. "I am very excited to not only attend my dream school, but also to be the first person in my family to attend Northwestern."