Chamber Music Festival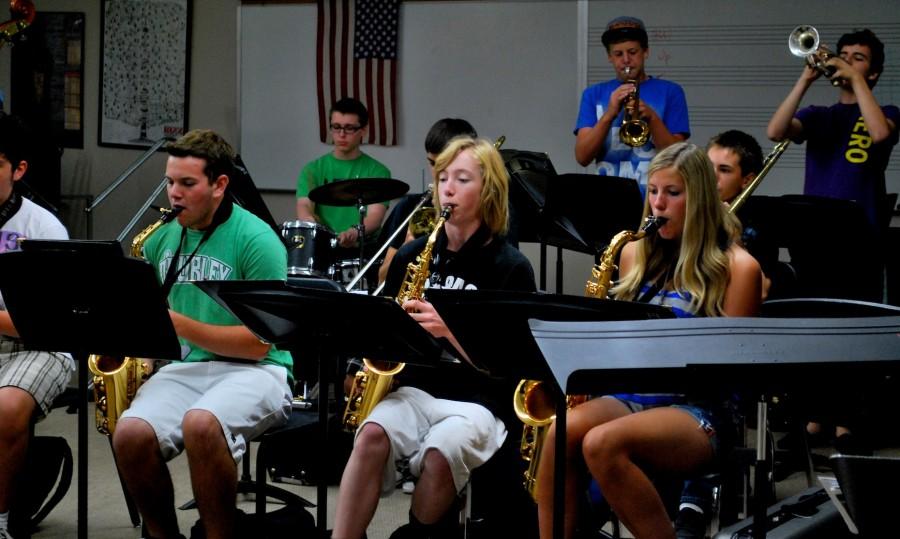 Catie Housman - Staff Writer, '14
October 18, 2011
On November 7 at 7:00pm, a Chamber Music Concert will be held in the CHS music room. The concert will include performances of a variety of Jazz music. The event provides an opportunity for the Jazz musicians to showcase their talents onstage.
"It will be a very casual and entertaining evening of Jazz that will take place in the music room," said Performing Arts Director and Music teacher Joshua Barroll.
The Chamber Music Concert differs from typical musical performances in that it features smaller groups of musicians. The students are split up in groups between four and six. In normal music concerts the whole band plays together, but in a Chamber Music Concert smaller groups of jazz students will play at separate times. This way a musician who feels that their talents work well with someone else's can perform in a group with him or her to create a unique sound.
In a smaller group, the skills of the individual members can be more easily recognized, and specific performers have a greater opportunity to stand out.
"The Chamber Music concerts are better [than normal concerts] in my opinion because they are more personal and show case students' musical talents better," said senior Michael Graham.
Different members from each of the Jazz bands are separated into Jazz combos. Some of the students will choose their groups; while the teachers will divide others who they think work well together. The various groups practice between one and three songs that they will perform at the concert.
Although there have been other Chamber Music Concerts in past years, they are just recently becoming a greater focus for the department. An increasing number of students are becoming interested in getting involved.
"There are a lot more freshmen in the concert than last year," said Graham. "The Chamber Music Concerts are starting to become a bigger event in the music program each year."
This is the first of four to five Chamber Music Concerts scheduled throughout the year. Each concert will feature a different type of music. As of now, the only style that is definite is Jazz for this first concert. •