SHARE Program works to fight intolerance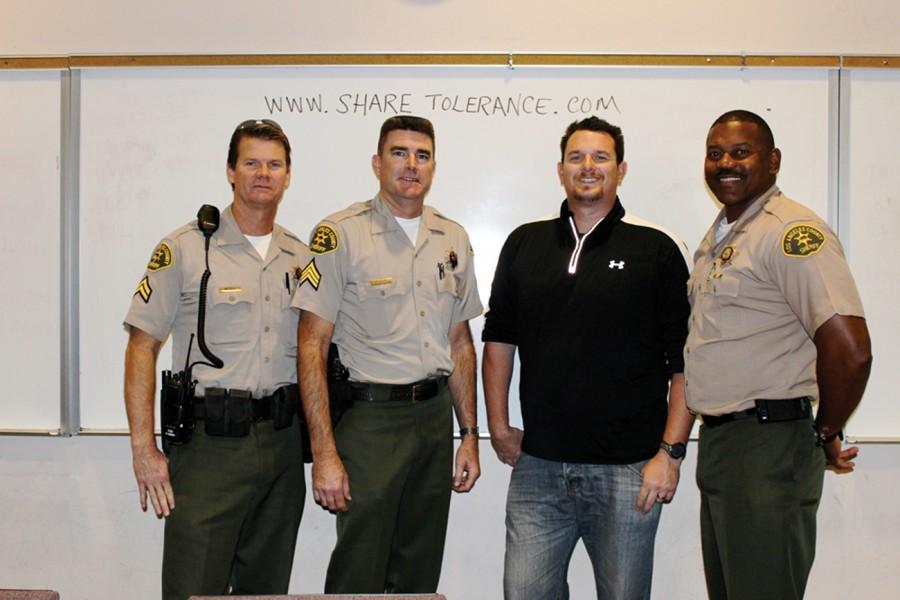 Jessica Fuld - Staff Writer, '14
November 23, 2011
Three years ago, The Los Angeles County Sheriff's Department brought the Stop Hate And Respect Everyone Program (SHARE) to CHS. The program works to decrease the number of hate crimes and put an end to intolerance.
"The acronym 'Stop Hate And Respect Everyone' jumped out at me. While I do not sense a vibe of hate on our campus, I think we can always improve on respecting everyone," said assistant principal Eric Anhalt. "This is not an issue that is exclusive to CHS. It is more of a societal issue, and we wanted to bring part of the solution to our campus."
Deputy Sheriffs started the program after seeing a need to educate the community about tolerance and accepting everyone.
"I think the fact that the SHARE program is led by police officers makes it unique. These are public servants who see the morbid results, in their line of work, when people have hate in their hearts and are not tolerant of others," said Anhalt. "They tell students first hand how these negative feelings and emotions can manifest themselves in hate crimes and violence."
The presentation is held in a custom built mobilized theater to maximize the overall experience. The truck holds up to 24 people at a time. After the students watch a 35 minute film, they have a discussion about the situations they viewed.
On November 29 and 30, CHS hosted the third annual presentation of the program. This year the truck was not able to come to CHS due to a mechanical malfunction; however, the students watched a modified presentation in the lecture hall.
"It was very inspirational and changed my views about society," said freshman Anna Winter. "I was surprised how little I knew about the intolerance around me."
The SHARE Program is only shown to the health classes at CHS, because it correlates with their curriculum, which focuses directly on bullying and respect. The program will return in mid- March for the students who take health second semester. •