Crayfish invade local streams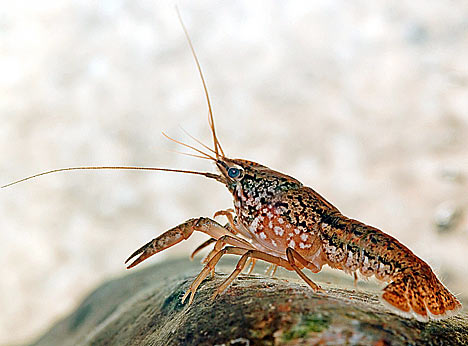 Alexa Carlucci - Staff Writer
November 28, 2011
Recently, local streams have become overpopulated with freshwater crustaceans, better known as crayfish. The fish feed on the native aquatic life and ultimately eliminate the local species.
The Mountains Restoration Trust, a non-profit land trust in the Santa Monica Mountains, has become aware of this problem and are working to stop the infestation.
"Anytime [overpopulation] occurs it lessens the sustainability of the system, so there's bound to be long term impacts in nature," said Mountains Restoration Trust staff member, Jo Kitc.
Calabasas fishermen are suspected to be partly responsible for this sudden increase because they deposit crayfish into the local streams after using them for baiting purposes. Eventually, the over-compilation of crayfish disturbs the ecosystem and creates difficulties for existing species.
Crayfish are known to have very few predators, enabling them to eat the other fish and populate significantly without competition. Young frogs, newts, tree frogs, salamanders and steel head trout are all animals affected by the crayfish and have been rapidly decreasing as a result. The extermination of the animals native to these streams is expected to make a significant impression on our ecosystem and community alike.
"[The infestation] has been upsetting the environmental balance at Malibu Creek, and if it continues they could potentially close it for restoration," said AP Environmental Science teacher, Markie Daniel.
The Mountains Restoration Trust hope to solve these ecological problems and restore the environment before the damages become too severe. Students are encouraged to visit the Mountains Restoration Trust website and call their office to aide in the hunt and removal of crayfish from local streams.
"It is everyone's task as a citizen to understand what is going on in the world around them, including the natural world, so we encourage people to help in the restoration of the environment," said Kitc.