Q & A with superintendent of LVUSD, Dr. Donald Zimring on his retirement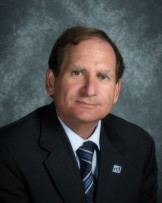 Jessica Smith - Staff Writer
February 14, 2012
Q: How many years have you been superintendent?
A: The past five years along with one year as interim Superintendent in 2003
Q: Why did you want to be superintendent when you first started?
A: I didn't.  I actually never planned to go in to administration.  I enjoyed teaching and didn't have plans to leave the classroom.  In 1979,  Dr. Ken Osborn, who was then Superintendent of Las Virgenes, encouraged me to apply for my first administrative post-Administrative Assistant to the Superintendent.  Since then I was appointed to each of my administrative positions including Assistant Principal, Principal of A.E. Wright, Assistant Superintendent of Business and Deputy Superintendent of Schools
Q: Why have you decided to retire?
A: The Board determined that the appropriate time for a leadership transition was in the coming year and decided not to renew my contract as Superintendent.  After the Board and I had several discussions we agreed to an early retirement from the District at the end of July.  I am currently looking for other leadership positions elsewhere in the State.
Q: When will your retirement start?
A: My last day of service in Las Virgenes will be August 1, 2012.
Q: Which accomplishment while being superintendent are you most proud of?
A: There are many – but all are a result of collaborating with lots of other people.  High on the list are the expanded options and opportunities students in Las Virgenes have in a variety of academic areas.  It is always exciting for me to hear people say they move to our community because we have "the best schools".  I'm also proud of the numerous construction projects I've been in charge of ranging from A.C. Stelle Middle School and Lindero projects to the current Performing Arts Education centers.  Finally, I am extremely proud of how far we have come in the integration of technology into the classroom.
Q: What do you plan to do before you leave?
A: Continue working on the initiatives we began this year including Common Assessments and Service Learning as well as develop a strong transition plan for the next Superintendent
Q: Who is going to take your place as superintendent, and how will the new superintendent be chosen?
A: That will be decided by the Board
Q: What advice would you give to the new superintendent?
A:  Communicate/Collaborate/ and Listen so the District can continue to "do great things for kids".
Q: What are your hopes for LVUSD and its students in the coming years?
A: I hope they continue on a road of constant improvement, success and self-fulfillment building upon all that has been accomplished during the past 50 years!